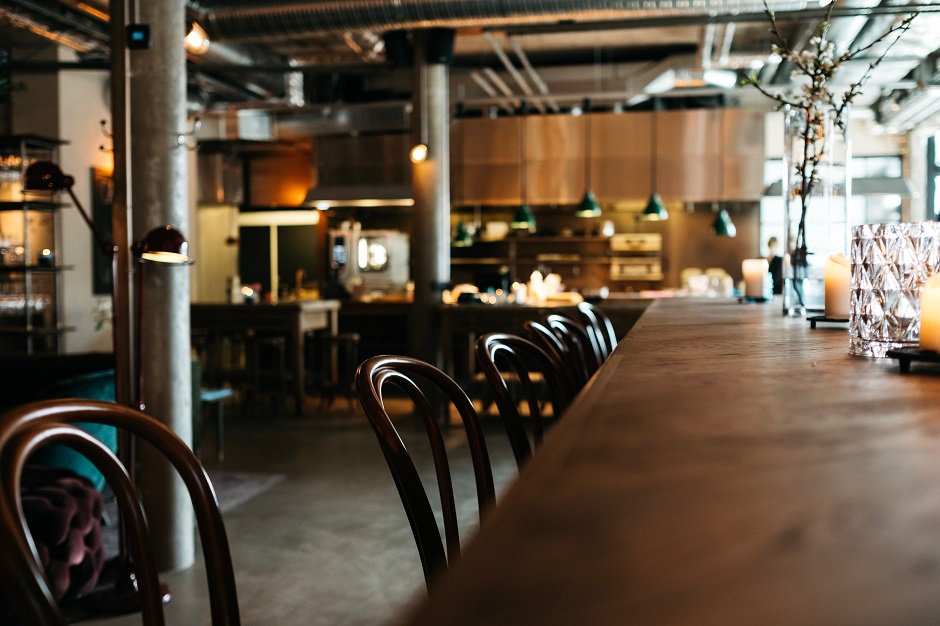 Want your coffee shop to stand out this 2023? Then you'll want to check out this list of the top five coffee industry trends for 2023. Good coffee is pretty easy to get a hold of these days, so coffee shops must make their mark and start marketing themselves smarter than before – and providing not just good but excellent coffee too, of course!
Sustainability
The public conversation on sustainability in coffee shops is no longer limited to the need of using reusable coffee cups and recycling coffee grinds – while these are important as well and help individuals do their part to leave the world a better place.
More people are becoming aware of the tremendous changes in the environment, how this affects coffee plantations, and how coffee production may become more sustainable and fairer to the farmers as more people become more conscious consumers.
Customers want to know more about the journey of the coffee bean, as well as the efforts that coffee shops are making to promote environmentally-friendly practises, thus transparency and sustainability are becoming somewhat of a buzzword.
Specialty Drinks
Unique specialty drinks will continue to dominate. From cold brew to pour-overs, the demand for distinctive and high-quality coffee beverages shows no signs of abating. To please your customers, coffee shops will continue to provide a broader range of speciality drinks.
With many baristas now experimenting with new ways of creating coffee and other beverages, there is no end to what your coffee shop could add to the menu.
Plant-based Options
Millions of people worldwide are saying goodbye to dairy, and veganism and plant-based diets are on the rise in the United Kingdom. There are a variety of ostensible reasons for doing so, with each individual frequently aligning themselves with a specific one, such as preserving the earth, improving your health, and assisting in the abolition of cow slaughter in the dairy sector.
Many UK coffee consumers have made the switch to plant alternative milk due to the many health benefits that each different plant-based milk offers. In recent years, oat milk has surpassed almond milk as the preferred non-dairy milk in the UK. We don't expect this desire to fade anytime soon, but with some entrants on the market, there will be plenty other milk alternatives to compete with oat milk in the next years.
Potato milk is one alternative to keep an eye on. While it may sound strange, users of this plant-based milk swear by it - and don't worry, it doesn't taste like potatoes! Potatoes use almost half the area required to cultivate the number of oats required for the equivalent milk, so environmentally aware buyers may be more than convinced.
Online Ordering
Online ordering and delivery have already become a more common way to ordering food and drinks to homes and offices: The pandemic has hastened the transition to online ordering and delivery, which is projected to continue in the coming year. To keep consumers safe and make it easier for them to obtain their caffeine addiction, coffee businesses will continue to provide contactless options such as smartphone ordering and pickup.
Their personalised preferences as well as their loyalty status are saved directly on their phone. Having an ordering software will help you to easily grow your coffee business to new locations. Even if you are a small business looking to expand or add more locations, your mobile ordering app will assist you in doing so.
Health and wellness
As individuals grow more conscious of their health and wellness, coffee shops will provide more options that cater to specific dietary demands, such as gluten-free and low-sugar options.
The health sector is just as trend-driven as the coffee industry, so it stands to reason that the two should merge. Every new health product or diet that catches consumers' attention will soon be accompanied by a coffee alternative. Consider the rise in popularity of Bulletproof coffee a few years ago.
Recently, we've seen healthy coffee additives such as collagen creamers and alternative milks, as well as health-boosted coffee alternatives such as mushroom coffee and turmeric and matcha lattes. These goods promise to boost your immune system, improve gut health, and/or boost your metabolism.
Summary
While overarching themes like good health and sustainability are hopefully here to stay, coffee trends come and go. So be sure to check out our previous year's trends to help improve your coffee shop business.
Coffee trends to look out for in 2022 (nationwidecoffee.co.uk)
Coffee Trends: The Top Coffee Trends for 2021 (nationwidecoffee.co.uk)