Single use plastics are frowned upon by many. As consumers have become more aware and their conscious has evolved, so have their purchasing decisions and priorities.
No longer will customers settle for a plastic takeaway cup. The movement away from plastic to fibre-based packaging is becoming more imminent, especially within the takeout industry such as cafes, restaurants and even pubs.
But what influenced this change, how have companies adapted so far and what could the future landscape of takeaway packaging look like?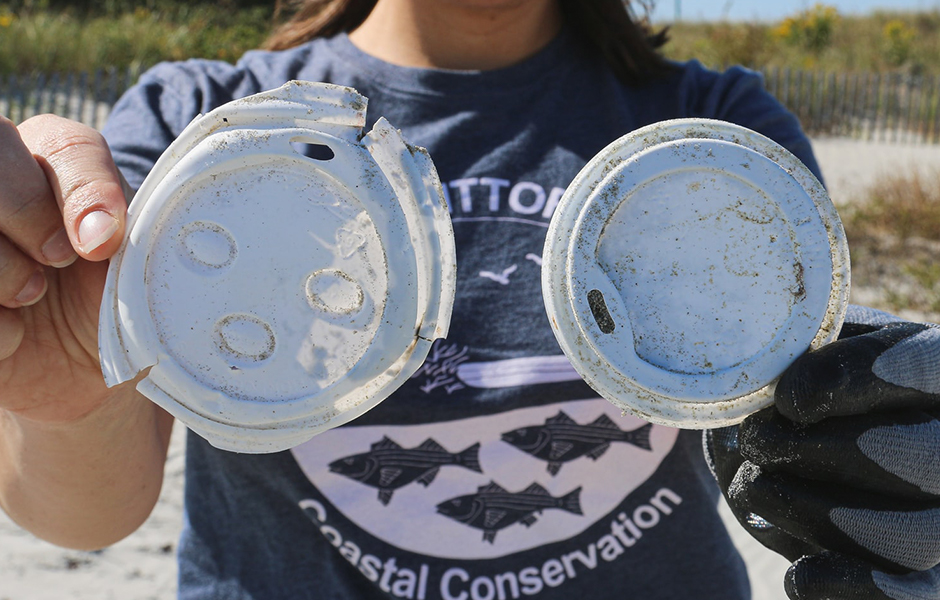 Why the shift to reusable & recyclable packaging?
Brands have embraced corporate social responsibility as a positive marketing strategy. Showcasing to consumers that their brand is aware of their carbon footprint and actively trying to reduce their environmental impact promotes trust between both the consumer and the brand in question.
This tectonic shift has occurred as consumers have become educated of the environmental impact of single-use plastic and the way in which their shopping habits directly affect this. As awareness has grown, consumers have actively sought out sustainable products and/or packaging instead. In fact, research conducted by GlobalWebIndex found that 42% of U.S and UK consumers seek out products that are recyclable and better for the planet.
To remain competitive, brands have been forced to react to this change in demand, adopting recyclable packaging and even creating schemes focused solely on reducing carbon footprint.
Reusable Flasks/Cups
The first shift in sustainability came from the use of reusable cups. Starbucks began advertising their reusable cup range back in 2018, which have since become an established product line for the company, generating them significant revenue whilst benefitting the planet. Due to this perceived success, many other chains followed suit, offering their own range of reusable branded coffee cups (good bit of free marketing!). Its now very popular to bring your own cup to your local coffee shop, with many rewarding customers with a discount for doing so.
Cardboard/Paper Takeaway Packaging
Coffee is a staple, often enjoyed alongside a sandwich or light bite at your favourite café. However, during the pandemic, this form of consumption was put on hold and cafes has to quickly pivot their offering to account for this sudden change in environment.
Many restaurants, cafes and eateries turned to takeaway for survival during the pandemic. Consumers favourited sustainable packaging and those that offered plastic alternatives soon found that out the hard way.
Some takeaway spots went a step further, opting for biodegradable packaging, perfect for composting.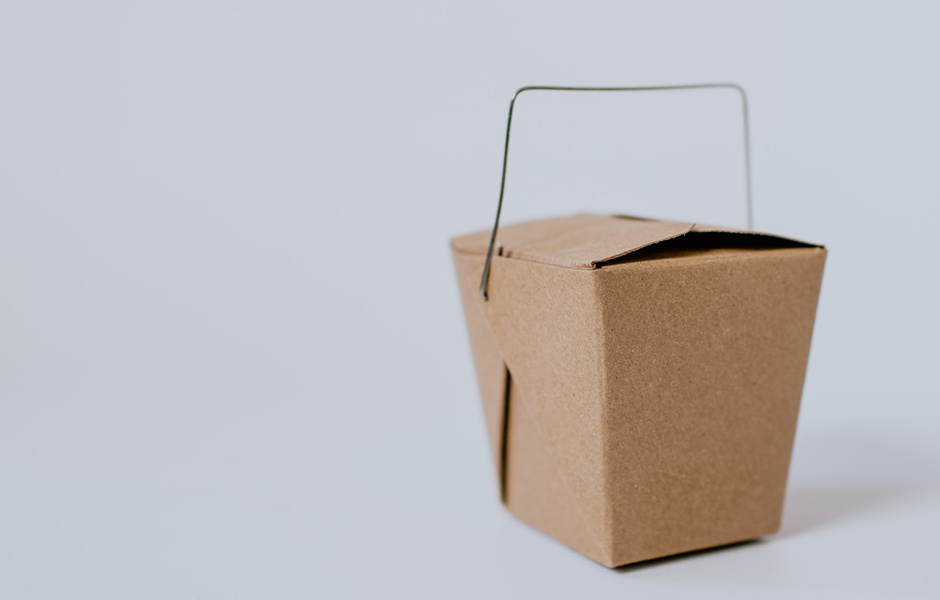 Solving the single use take-out cups dilemma
For many eco-minded cafes, single use take-out cups are hard to avoid. Take away cups are known to produce a significant amount of waste, with use estimated at around 16 billion per year. Some countries, to battle this growing issue for landfill sites have introduced single-use cup levy's, similar to the plastic bag 'tax'.
Recently, some companies have been developing new solutions to the problem: a paper cup with an integrated paper lid. Largely developed by a Canadian company called A&W, the Butteryfly Cup is a food-grade, single-use cup that is biodegradable, recyclable, and sustainable.
The design of the cup removes the lid altogether and instead favours folded paper to create a top spout. The Butterfly Cup can hold both hot and cold drinks and unlike many paper cups, it forgoes the plastic coasting inside the cup and instead uses water-based dispersion (waterproofing) technology.
The future of takeout packaging for cafes
The Butterfly Cup is certainly a contender for the future look of takeaway packaging, though its not the only offering in the market. Notpla, short for Not Plastic, focuses purely on making biodegradable packaging out of abundant seaweed. Since 2014, Notpla have been creating advanced packaging solutions made out of seaweed and other natural materials to tackle the single-use plastic crisis.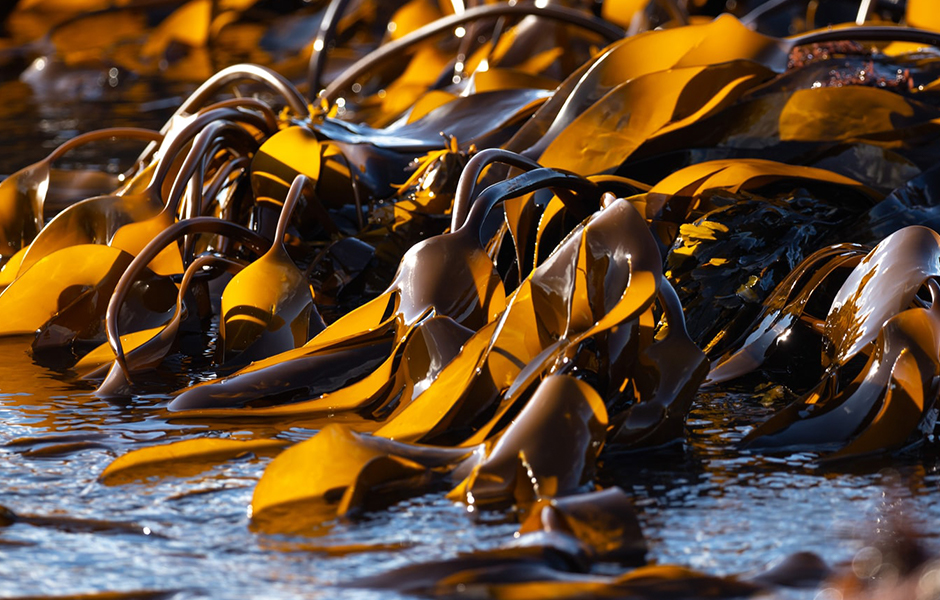 Most of their current product lines are still in the developmental phase, but they sell their already established seaweed boxes and seaweed pipettes to a number of businesses for takeaway use. Though still in their infancy, we can see Notpla and the technology they use becoming more mainstream in the near future, with another historic shift in the takeaway packaging market to biodegradable options.
Could Notpla takeout boxes and future products be the ultimate solution for your café? Could seaweed boxes be the norm in the future for all takeout shops? Let us know what you think @nationwidecoffee.