The Irish government will soon be placing a 20c levy on all drinks sold in single-use cups. This is Ireland's long-term plan to eradicate single-use cups entirely, through the use of this levy as a deterrent. This new policy forms part of the Circular Economy Bill, which was approved and published in late March with the goal of reducing countywide waste and reducing Ireland's greenhouse gas emissions.
If you live in the UK, you will be aware of similar fees in place across parallel industries, such as on plastic bags in supermarkets. Numerous other countries operate similar policies, such as Denmark, China, Italy, and Australia, all in the hope of reducing overall waste and creating long-term change in consumer behaviour.
Whilst many coffee shops have tried to reduce the usage of takeaway cups, often through incentivising customers to bring refillable cups for a reduced price, it has done little to slow down the fast pace of coffee consumerism. Ireland hopes that this fee will be what is needed to reduce waste in line with government ambitions.
Beyond coffee cups, the Irish bill tackles broader environmental issues such as fly-tipping, mining and commercial waste separation and reduction. In Ireland, approximately 200 million coffee cups are sent to landfill or incinerated every year, which the government has labelled as 'entirely avoidable waste' and we'd have to agree.
Other counties have implemented similar taxes on single-use cups, such as in the US, but the majority have been put on hold indefinitely as a result of the pandemic. Issues were also raised around the complexity of the tax when shops went to purchase stock of the recyclable cups.
The Minister of the State for Communications and Circular Economy, Ossian Smyth said that the bill "aims to stop the wasteful pattern of using valuable resources once and then just binning them".
"From discouraging the use of single-use items, to improving the process for allowing recycled materials onto the market, this legislation will support the development of sustainable products and business models across the economy," Smyth said.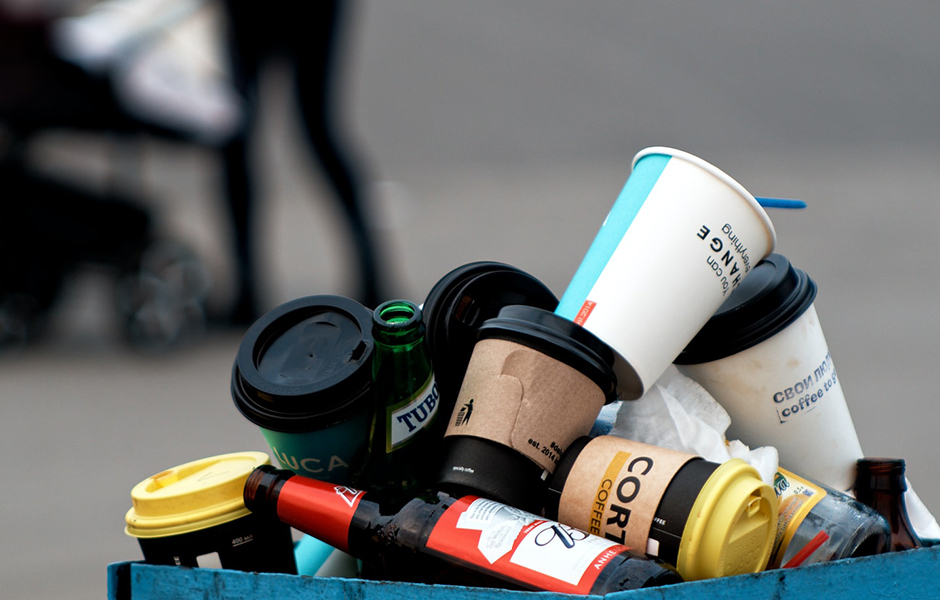 The bill also aims to give legal effect for government commitment to end new licenses for the exploration and extraction of natural gas in Ireland. The department has been working on ending coal exploration and the issuing of licenses for its extraction in recent years – this will expand their reach into natural gas. The bill also sets out priorities for the increased use of recycled or reused materials in the Irish Market, in an attempt to curtail carbon emissions.
Many coffee shops had stopped accepting reusable cups over the past two years, in an attempt to prevent the spread of COVID-19. With the UK out of lockdown, the levy on single-use coffee cups in Ireland is expected to start in the fourth quarter of this year.