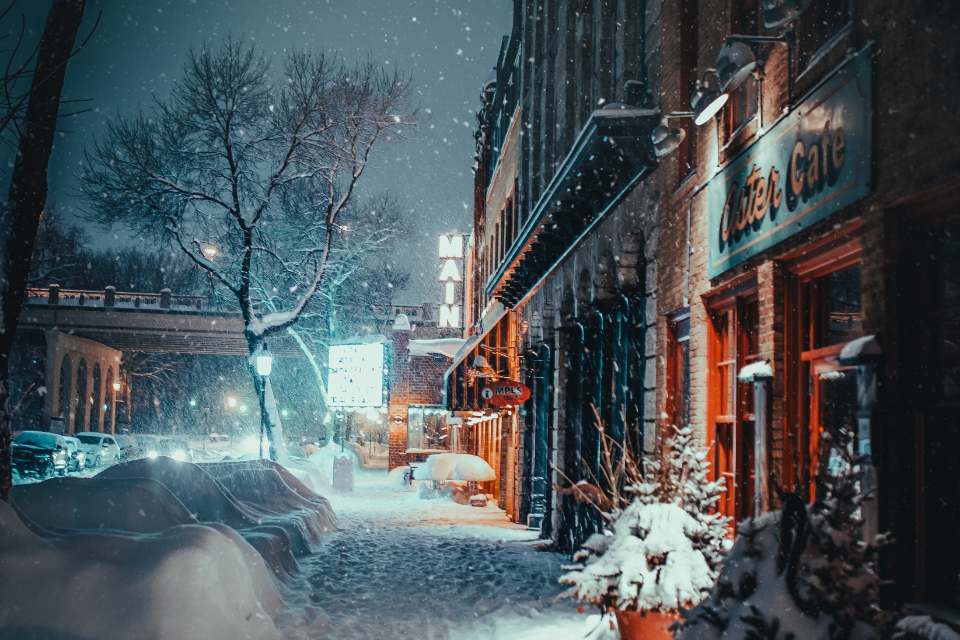 With Christmas creeping up on us, you may be on the search for imaginative ways to drive footfall to your coffee shop. But as the high street becomes more competitive for independent eateries and coffee shops, it's becoming increasingly challenging to do this.
In terms of competition, at least one of the big four coffee chains is going to be nearby – that's a given. Perhaps you have other independent shops with a similar offering too. But don't be disheartened – our high streets are becoming service and experience-orientated, whether we really like that or not, and that means there's a demand for somewhere to sit and something warm to drink, especially at Christmas.
To attract customers to your coffee shop this Christmas, you need to differentiate your shop from its competition. We're going to suggest a variety of ways to do this, with all of them having one thing in common – they embrace the magical spirit of Christmas.
Deck your coffee shop halls
When you decide you want to 'do' Christmas, you need to 'do' Christmas right. By this, I mean you need to have enthusiasm and determination – a wreath on your door just won't cut it. Whip out the tinsel, the baubles and sparkly lights and dress your shop to impress. Focus on your shop windows; scream to the highstreet that you're open for Christmas business and attract the weary shoppers in for a hot, recovery drink.
Offer festive products
Seasonal products are nothing new to coffee shops now, but that's not to say you shouldn't offer your own. It's a tried and tested method of driving footfall to your café, increasing sales and increasing social engagement.
Use your creativity, add something new to the menu. Oftentimes, this can be derived from a current offering, but given a festive twist. For example, a gingerbread hot chocolate. If you're stuck, there are a wide variety of festive coffees to choose from, known to be popular.
Additionally, you may consider creating festive food items for your customers. Seasonal cookies, embracing seasonal flavourings such as nutmeg, gingerbread and cinnamon, always go down a treat and are easy to make. However, there are other options such as mince pies and panettone, which may prove to be just as popular.
If you don't have the time or resources to seasonalise your menu, contemplate decorating current offerings instead. This can be done through adding edible toppings to your drinks, or adopting festive designs when it comes to your latte art – a Christmas tree perhaps?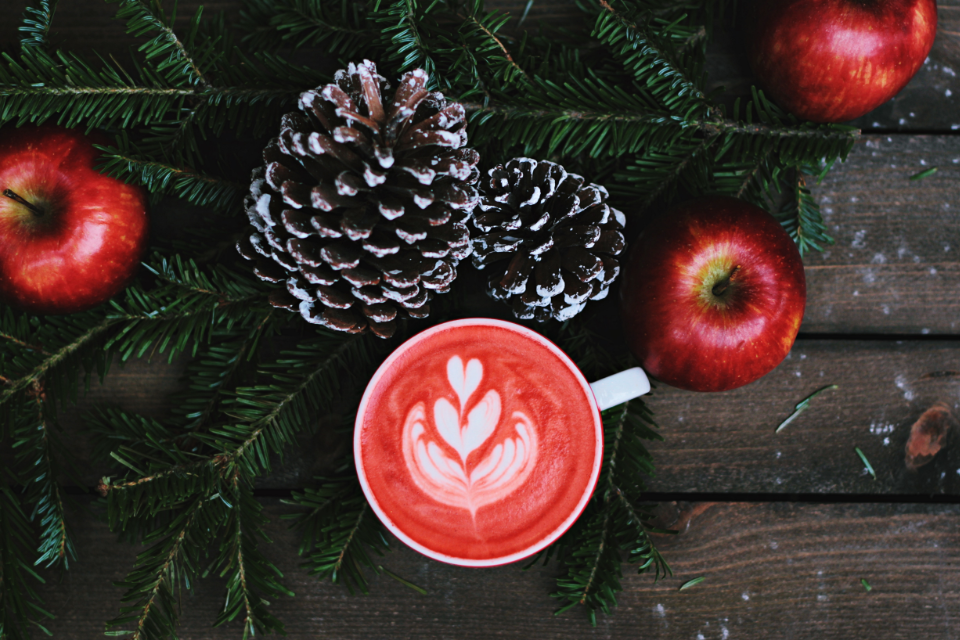 Team up with a charity
Everyone knows that Christmas is the time of giving. If your coffee shop doesn't have a regular charitable relationship already, this is the best time of the year to pursue one, showing that you're dedicated to giving back to the community.
There are a number of ways your café can contribute to a charitable cause. Allocating a percentage of revenue gained from festive products or creating charitable gifts are two options.
By showing that you give back to society, customers are likely to view your shop favourably, compared to your competition.
Switch on to local Christmas events
The key here is community. Making sure your coffee shop – or van, or cart, if you own a mobile coffee business – is always open and wafting warmth and seductive scents whenever seasonal events take place. Follow that star, and your espresso machine should see some serious action.
If you don't already exploit the opportunities offered by local events happening outside of your usual opening hours, prepare to put in a few late nights in the coming weeks. Of course, the bigger your town (or city), the more opportunities you'll find. However, if you're situated in a smaller village, don't let that deter you. It's the perfect opportunity for you to host new events, specific to your business, whilst simultaneously adding to the local community spirit!
Christmas light switch-ons, carol services, late-night shopping and Christmas markets are all prime examples of events your coffee shop should remain open for, benefitting from higher levels of footfall.
Get active on social media
Your coffee shop should be regularly active on social media. If it isn't, we'd highly suggest it. Christmas is the most important time of the year to have active social media profiles. It allows you to market your new festive drinks and food and make regular customers aware of any events or promotions taking place. It also allows your business to be tagged in 'user-generated content', which you may then decide to repost yourself.
Consider becoming a member of local groups, which adds to your community involvement and should allow you to target potential customers with marketing materials. It's important to remember though that social media platforms, whilst they should be used to promote products, should also focus on brand awareness and building relationships with customers, through the creation of topical conversations.
Christmas loyalty card scheme
Creating a Christmas loyalty card scheme is an easy way to increase return customers over the festive period. Simple matt-finish business cards with boxes to stamp aren't expensive. Of course, when you're giving away free drinks or food, you're reducing your profit margin a touch, but the extra custom will likely make up the difference. Consider investing in a custom-made ink stamp or distinctively shaped hole-punch to reduce cheating.
The holiday season is one of the greatest opportunities for café owners and with our suggestions highlighted above, you're more than ready to make the most of it.