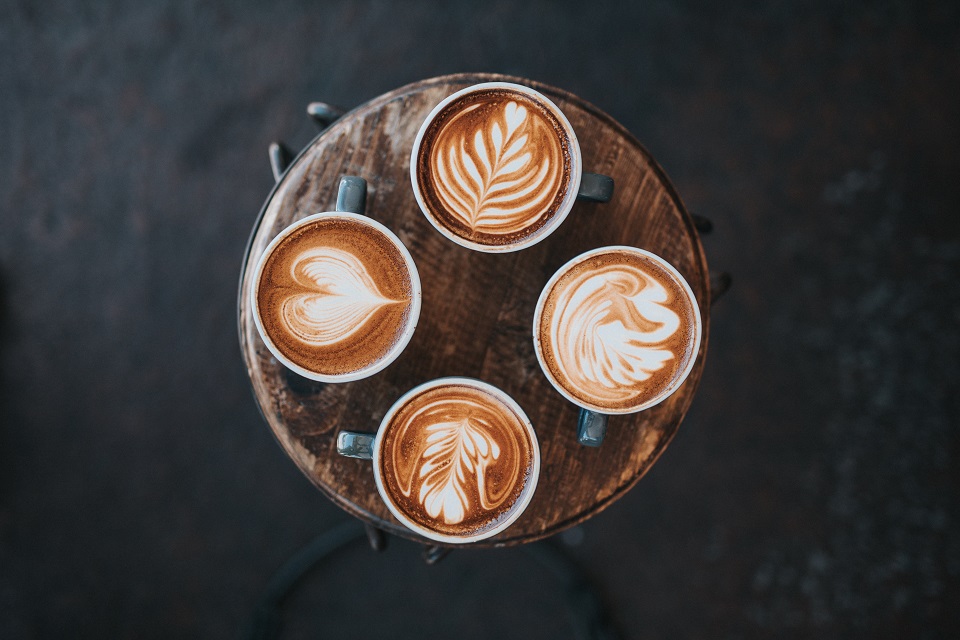 Over the years, since we began selling and leasing commercial coffee machines to coffee shops and mobile coffee vans around the UK, we've found that coffee shop owners pretty much fall into two camps. Those who think latte is all froth and no substance, and those who'll gladly put in the hours of steady-hand practise to achieve pitcher-to-cup-perfection. But Christmas is coming, and if there's one-time of year when your customers might appreciate the extra effort, its now. If you're one of those people reluctant to risk ruining a good coffee with awful artwork, we've got some top tips for festive latte art, and some of them require very little skill at all!
The three kings of coffee art are:
Latte art from foam; the real deal. This form of latte art requires the most skill, using no tools or extra ingredients. So skilful in-fact that baristas from all over the world compete at regularly held latte art competitions, such as the World Latte Art Championship or the UK Latte Art Championship.
Latte etching. Initially dismissed for its perceived lack of skill, this form of latte art now holds its own competition category at barista competitions.
Coffee art stencils. Often seen as the 'cheat' in latte art, due to the minimal level of skill required. However, it provides a great opportunity to those who wish to make their latte's more festive this Christmas, but lack the time to teach themselves 'foam' latte art.
Latte art from foam
If you're not already firmly familiar with foam art, you may be reluctant to start with the real deal with Christmas looming. If you don't have quiet times of day to follow the steps, skip to the other two methods. Otherwise, head over to YouTube to discover some incredible latte art tutorials. Before you press play, here's what you need to have ready:
A clean, cold milk pitcher – store it in the fridge as this gives you more time to work with the milk.
A milk thermometer. You need to aerate the milk to between 30°C and 40°C, and steam it to no higher than 65°C. Optimum temperature is between 55°C and 62°C.
Milk, stored at 4°C.
A well-purged steam wand with good, consistent pressure.
The texture of your milk is critical. It needs to be smooth – you need to submerge the wand, or the consistency will be wrong because the milk will separate. Make sure you have the right amount of air in the milk. Making latte art with foamless milk will make the challenge of latte art even harder.
The pour is all about angles, speed and distance. Tilt the cup – ideally one with a round bottom – slightly away from you. Start off around 5cm from the rim of your cup, pouring steadily into the centre. Start slow, too, but speeding slightly as you bring the cup closer to the milk pitcher. As you probably know, the first three latte art designs baristas learn are the heart, the tulip and the rosetta. And guess which festive icon can easily be created with a marginal alteration in the rosetta pouring technique? The Christmas trees. Hello Instagram…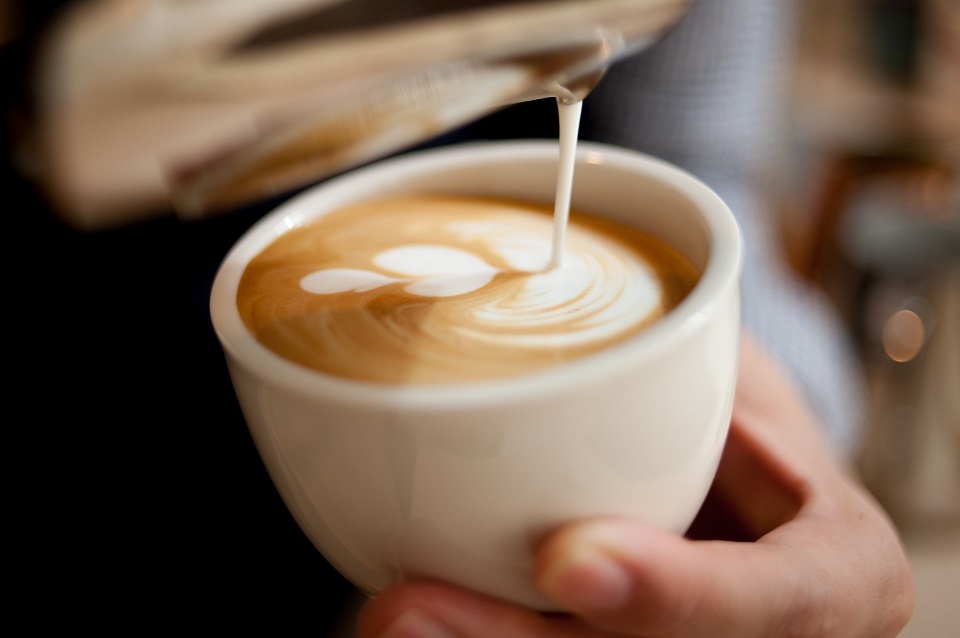 Latte art etching
Dubbed cheating by latte art purists, etching is the practise of drawing your latte foam art. Why cheating you ask? Because its easy. Once again, fundamental to success is the quality of your foam (although you aim for the perfectly textured coffee even without art, right?). It's a simple matter of using a thin tool – even the tip of the milk thermometer would work – to draw in the foam. What brings it to life is syrup. Squeeze three thin rings of syrup into your poured latte – one close to the diameter of the cup rip; the second inside the first, and about a third of the way towards the centre; and the final circle inside your second circle, small and close to the centre. Then, take your milk thermometer and draw it across the surface from the outer ring to the centre. You'll pull the colour of the sauce through the foam. Repeat four of five times at regular intervals around the cup, and what you'll have drawn will resemble a snowflake. Fitting, eh? Again, searching the internet and YouTube in particular will give you stacks of inspiration and help you perfect your technique. Search for abstract designs to really set yourself apart from competition and increase the social media post appeal of your coffees.
Latte art stencils
What coffee toppings and sprinklings do you have behind the counter? Cinnamon, nutmeg and chocolate are the likeliest candidates. Time to put them to good use. All you need is a pair of sharp scissors and some relatively resilient paper. Hold your sheet of paper over each size of coffee mug and take way cup you provide and draw a circle for each. Within each circle, draw and then cut out your festive artwork. Christmas trees, snowflakes, elf's, reindeer, Father Christmas, snowmen… they're all fair game. With the necessary cuts made, simply sprinkle the coffee topping onto that beautifully frothy cappuccino, through the paper stencil. East as that. Instantly Instragram-worthy coffee art. This form of Latte art is best for those coffee shop owners, or barista's, who unfortunately don't have the time to invest numerous hours into perfecting 'foam' latte art. It's a fool proof way of adding some festivity to your coffee offerings.
Conclusion
The big idea behind latte foam art isn't to show off. It's to stand out. It's to demonstrate care and love for what you do. It's to make customers feel you've made an effort. It's to give them a reason to share your creations on their own social media channels. It's to give you the opportunity to share what you do with a wider audience. Prepare, practise, perfect and pin up your pictures on your Facebook, Twitter and Instagram pages; instant, shareable content that attracts attention and, we hope, custom.