Since 2017, August 22 has been an important date in the calendar, because it marks World Plant Milk Day (WPMD).
This initiative was originally conceived by Robbie Lockie, a well known vegan advocate, campaigner, and Co-founder of the popular media publication Plant Based News - and run in collaboration with international food awareness organisation ProVeg.
Lockie saw the dairy industry celebrating World Milk Day, and felt it was time to have a day to highlight the incredible benefits of plant milk.
Plant-based eating and 'veganism' are oftentimes new concepts for people. For this reason, we thought it best to highlight the campaigns aims.
In brief, World Plant Milk Day is a day dedicated to celebrating plant-milks and encouraging people to ditch dairy and opt for plant-milks instead.
Plant-milks, such as soy, almond, oat and coconut, are widely available and are growing in popularity. In fact, it was recently reported that almost a quarter of Brits drink plant-milks, and in contrast, dairy milk sales have fallen by a third over the last 20 years.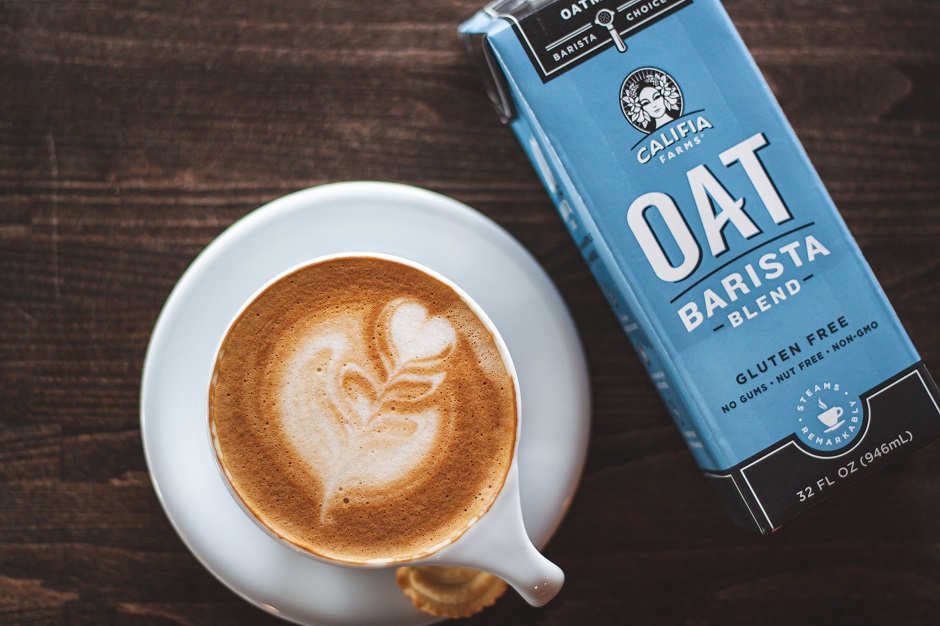 Readers of this coffee blog will have read plenty of articles in our library which promote the idea of diversification in your coffee shop, sandwich bar or restaurant. If you've found a niche that works for you, it's important to keep that differentiator alive; but at the same time, accommodating the needs and tastes of a wider variety of customers can only win you more business. With World Plant Milk Day, you have the chance to make a strong statement and satisfy coffee drinkers of every sort.
Ditching Dairy
Millions of people around the world are saying goodbye to dairy, with veganism and plant-based diets on the rise in the UK. Instead, these people opt for healthy, delicious drinks made entirely from plants. There are a number of supposed reasons to do this, with each individual often aligning themselves with a specific one - such as saving the planet, improving your health and helping stop the killing of cows in the dairy industry.
The World Health Organisation recommends limiting your dairy intake, due to the associated risks of heart disease and cancer. Additionally, avoiding dairy is one of the most significant steps an individual can take in reducing their impact on the planet. Grazing dairy herds are responsible for dangerous greenhouse gas emissions that exceed their plant-based counterparts.
Health Benefits
A number of people choose to drink plant-based milk for its supposed health benefits over dairy milk. This may actually be the case, as there have been multiple studies that link dairy consumption with health problems such as diarrhea, muscle and joint pain, headaches, lethargy, acne, and even depression.
Making It Easy
These reasons - amongst many others - are just some of the factors which are motivating so many people to choose dairy alternatives.
Due to this increase in demand for dairy alternatives, food producers, retailers, and restaurants are making it easier than ever to phase out dairy, offering a wide variety of plant-based alternatives to their regular favourites, including milk, ice-cream, and cheese.
How your cafe or restaurant can support World Plant Milk Day
Due to the growing popularity of veganism, and the bar that has been set elsewhere, vegans expect a wide range of choice – a lack of plant-based options is no longer acceptable. You need to modernise your menu.
The process of modernising your menu to become vegan or plant-based friendly may seem daunting, but it shouldn't be. Let your creative juices flow and use this opportunity to reinvigorate your offering and create some excitement around what you produce, be it an internationally inspired meal or a seasonal latte. Substitute meats and dairy for lentils, chickpeas, soya, oat milk or soya milk. Take a customer favourite and create a plant-based friendly alternative. This ensures you won't alienate an important consumer group and creates a sense of inclusivity; all things in which vegans have come to expect.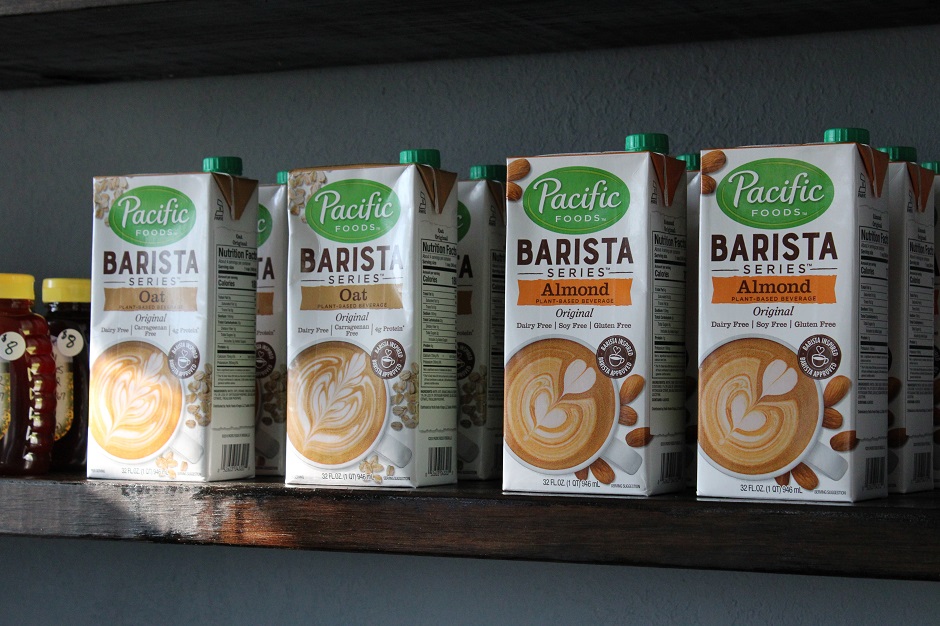 It can be as simple as stocking a variety of plant-based milks to give customers the freedom of choice to alter your coffees. There are around 20 plant-based milks, with options including cashew, pistachio, chia, sesame and hemp seed milks. However, the popular sellers are oat, coconut, almond and soy. Of course, it's not practical or economical to stock every type of plant-milk mentioned above. But it's best practice to offer at least 3, focusing on the popular sellers.
Alongside your plant-based milk selection, consider switching to plant-based syrups for your coffees. This is an additional nicety, giving your plant-based customers one more reason to return to your café.
Why stop at milk?
Chances are, if the individual is ordering a plant-based drink, they're either vegan, lactose-intolerant or focussed on reducing their dairy and meat intake in general - this includes food.
For this reason, why not modernise your food menu as well and become more inclusive to the plant-based community.
In terms of food, the possibilities are endless. Now plant-based eating has become more popular, there are an abundance of recipes online, making it easier than ever to find and create vegan foods. However, if you wanted to keep it simple, you could offer a vegan sandwich, a vegan biscuit or a vegan muffin, all of which are staples in cafes nationwide!
Take the Challenge
"There has never been a better time to go dairy-free," said Zephie Begolo, Head of Campaigns for ProVeg UK. "There are now so many different plant milks on the market, more readily available than ever. We are seeing one the biggest global dietary shifts of recent times towards the dairy-free industry, which is well and truly booming."
Brands, cafes and restaurants across the UK including Kellogg's, Bella Italia, Handmade Burger Co, Pret a Manger and Starbucks are set to join this year's campaign with special promotions on their dairy-free food and beverages!
Make sure that you're part of the buzz and get involved! Make sure to advertise your offering on social media, using the hashtag #worldplantmilkday.
To find out more about World Plant Day and to take the challenge, take a look at the World Plant Day Website.