The Kew Millennium Seed Bank (MSB) is a conservation project based at the Royal Botanic Gardens, Kew in the United Kingdom. It is the world's largest ex situ plant conservation project, which began as a mission to conserve 25% of the world's plant species by 2020. The project was initiated in 1996 and formally launched in 2000 as part of the global strategy for plant conservation.
The aim of the Kew Millennium Seed Bank is to collect, bank and conserve the seeds of wild plants from around the world, particularly from those species most at risk of extinction. These seeds are stored in long-term, temperature and humidity-controlled storage facilities, in order to preserve their genetic diversity and provide a resource for conservationists to use in restoring and protecting threatened plant populations.
The Kew Millennium Seed Bank partners with organisations in over 95 countries to collect and conserve seeds from their native plant species. In addition to seed banking, the project also conducts research on seed germination and storage techniques, and develops educational programs to raise awareness about the importance of plant conservation.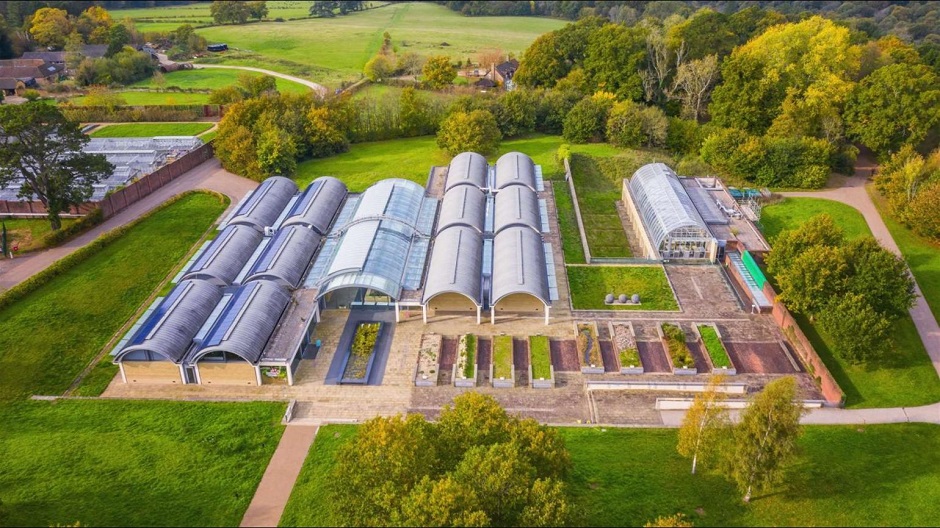 (Sam Moore/RBG Kew/PA)
Why do they bank seeds?
With two in five plant species at risk of extinction, it's a race against time to protect our incredible plant life.
By storing seeds ex situ (away from their natural habitat) and supporting seed banks in countries around the globe, we are giving a safe home to some of the world's most threatened plants.
It's effectively a global insurance policy, aiming to store and conserve seeds from common, rare or endangered plants. The research facility is flood, bomb and radiation proof, with seeds stored at internationally recognised standards.
Where do they collect seeds from?
Kew's scientists and their partners collect seeds from some of the most extreme and familiar landscapes. Seeds are stored in the country from where they were collected, with a part of the collection sent to the MSB for safe storage.
They prioritise:
Plants with seeds that can tolerate being dried and frozen

Areas vulnerable to climate change: alpine, dryland, coastal and island ecosystems

Plants that are useful for livelihoods and economies

Plants that are relatives of to those that we eat
Plants that are endemic to that location (not found anywhere else)

Plants that are threatened in the wild.
The MSB and the future of coffee
A study conducted by scientists at the Royal Botanic Gardens, Kew, in collaboration with scientists in Ethiopia, reports that climate change alone could lead to the extinction of wild Arabica coffee (Coffea arabica) well before the end of this century. Wild Arabica is considered important for the sustainability of the coffee industry due to its considerable genetic diversity.
"The worst case scenario, as drawn from our analyses, is that wild Arabica could be extinct by 2080. This should alert decision makers to the fragility of the species" - Justin Moat, Head of Spatial Information Science at the Royal Botanic Gardens, Kew
In order to combat the unpredictability of Coffea, in a time of climate change, future-proofing steps are being taken to ensure the long-term sustainability of Arabica production. Reserves have been established in Ethiopia to conserve Arabica genetic resources, as well as in the Millennium Seed Bank.
The aim of scientists at Royal Botanic Gardens, Kew is to develop and apply their research to other important and threatened species on a routine basis. Through using information held at collections such as the Millennium Seed Bank, scientists hope to unlock potential for assessing some of society's most pressing issues.
How to support the Millennium Seed Bank
If you wish to support the world's most important conservation project, you can do so by adopting a seed today.
There are over 25 species to choose from, but our favourite has to be the Madagascan wing-fruited coffee.
The money given to the Adopt a Seed programme will go to the MSBP to help with the seed sourcing, collecting, storage and research that is undertaken as part of this programme. If you choose to save a species, your donation represents the cost to the project of collecting and banking a seed species.