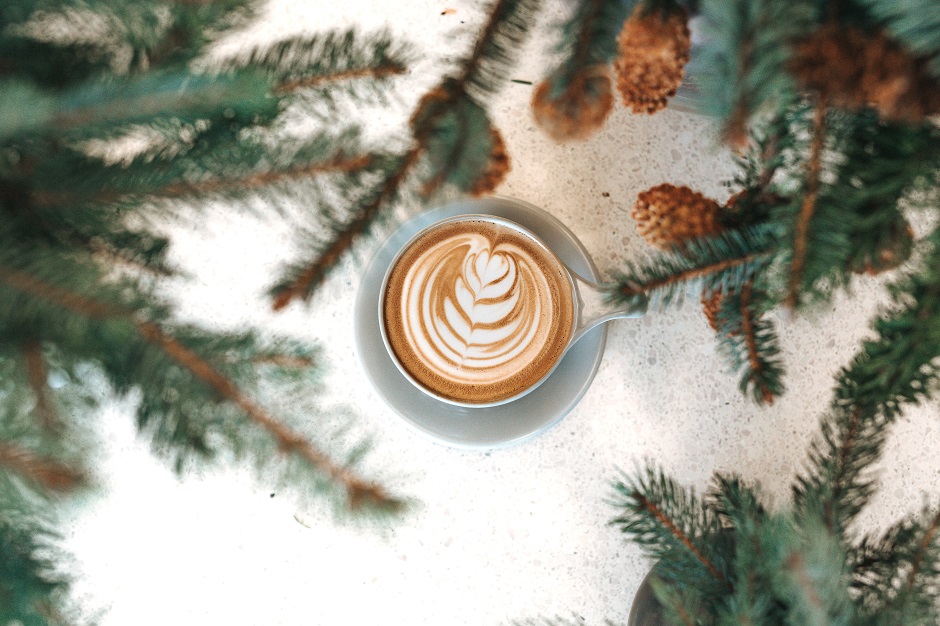 Winter is upon us, and with that, Christmas, meaning that the festive season is well and truly underway. Christmas, for many, is the most wonderful time of the year for many reasons, family, friends, gifts, and of course coffee. However, this year it's gained even greater importance.
2020 hasn't turned out how anyone imagined and was a year of firsts for many. Coffee shops, as well as other eateries and hospitality businesses, were forced to close their doors or pivot their business offering in a way never imagined in order to survive.
Luckily, Christmas is around the corner, and it's more important than ever. A time of cheer, joy, and festivity, it makes the perfect time to trial some Christmas drinks and spark some creativity. Coffee drinkers also go crazy for new Christmas themed drinks, making them sure best sellers!
Here are some of our favourite sickly but straightforward Christmas coffees. We've chosen these because you only require a handful of extra ingredients, and the rest is handled easily by your trusty espresso machine.
Gingerbread Latte
The gingerbread latte is the staple of Christmas. It's a simple but effective recipe, that's sure to warm your customers up on a cold wintery day!
For the recipe, you'll need espresso, gingerbread syrup and milk. Create your normal espresso-based latte, however, making sure to include 2 pumps of gingerbread syrup. Serve the drink with a light dusting of cinnamon as an additional touch.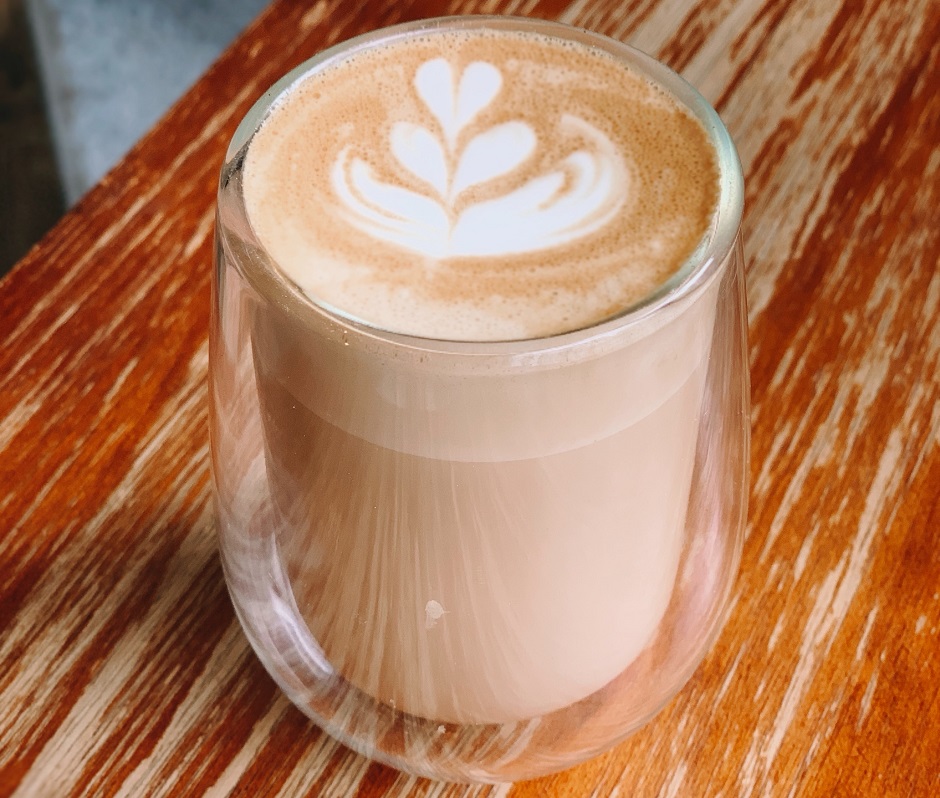 Salted Caramel Cappuccino
This is the perfect coffee for those with a particular sweet tooth! All you'll need is salted caramel syrup, your standard cappuccino, milk, and perhaps a sprinkling of salted caramel as a topping.
Steam together your milk and salted caramel syrup (2 pumps). Pour the mixture into a tall glass or large mug and add your brewed espresso. For an additional touch, serve with a sprinkling of salted caramel as a topping.
Christmas Hot chocolate
Hot chocolate will always go down a treat when your customers want to feel extra cosy, but add mint, belgian chocolate, chocolate sauce or salted caramel flavouring, and it becomes a seriously moreish option.
If you're going down this route, it's best to just replace your existing hot chocolate offering with this Christmas edition over the festive period. This will save you time on signage and POS entry etc.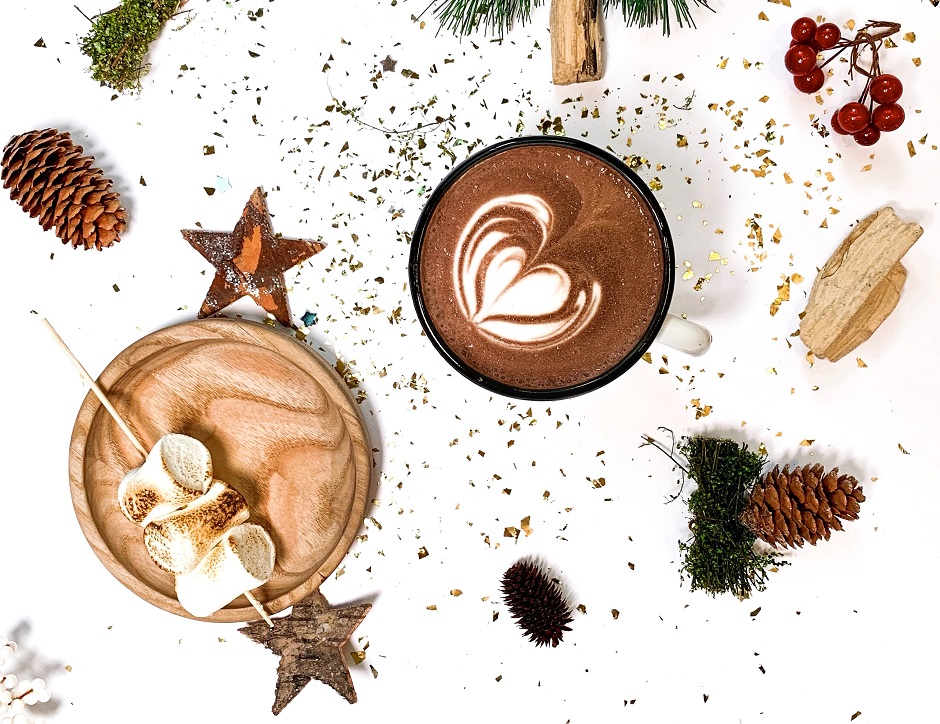 Eggnog Latte
Eggnog is an old time Christmas classic that's been enjoyed for generations. If you're looking for a drink to offer your customers that will be truly different - this is it. As long as you hold an alcohol license, you're good to go!
For this recipe, you'll need eggnog, cream, and espresso. Simple! For starters, over gentle heat, you'll want to whisk your eggnog together with your cream. After a few minutes, this process should create a hot, frothy mixture. At this point, the final step is to just add your coffee of choice. Depending on how strong you prefer your coffee, we suggest adding between 1-2 espresso shots.
Again, for decoration, the possibilities are endless. Perhaps experiment with gingerbread spices sprinkled on top, or perhaps even a gingerbread biscuit.
Christmas Spiced Coffee
Your cafe doesn't have an espresso machine but you don't want to miss out on Christmas sales? We've got you covered.
This Christmas spiced coffee is sure to lull your customers into a warm, festive spirit and doesn't require the use of an espresso machine! Cinnamon and cardamom complement many festive favourites from Mince Pies to Mulled Wine, and coffee is no exception. Add brown sugar, cinnamon and cardamom to your ground coffee of choice and brew as usual. If you want to enhance the Christmas flavours even further, consider adding a pump of gingerbread syrup to your coffee grounds before pouring over your hot water - it'll add that final festive element.
Decorating
You can decorate festive coffees however you like – there are masses of different edible toppings out there in all sorts of colours and flavours. Who knows, you may even find a signature coffee of your very own for next festive season. Best of all – except for the whipped cream, which is hardly a pricy purchase – syrups and flavourings have a long shelf life, so you can always stretch your extended coffee menu for as long as the weather remains frosty.
Make the Most of Christmas
Use the run-up to December as valuable time to experiment and perfect your cafes faultless festive offerings. Practice recipes on friends and family, or perhaps think about offering free testers to passers-by! This will provide you with valuable insights, so that when December is eventually upon us, you'll have a myriad of products you know people will love!