With Christmas around the corner, now is the perfect time to treat your friends or loved ones to a perfect stocking filler to fulfil their coffee loving needs. A lot of people this year have been struggling to find and/or think of gift ideas, but we've got your back. We've put together some great coffee gift ideas that won't break the bank, which your recipients are sure to love!
Chocolate Coffee Selection
What's better than chocolate? Chocolate that's coffee flavoured! There are multiple sites that offer a wonderful selection of coffee flavoured gifts to satisfy your friend's sweet tooth. With a variety of sizes and flavours available, they make the perfect budget friendly gift this Christmas.
Eco Grow Your Own Coffee Plant
Want to give a unique gift to someone? Keep your loved ones occupied with an 'Eco Grow your own Coffee Plant'. These kits include everything you need to grow your own coffee plant, including plant markets, plant pots, seeds and of course instructions. The plant itself won't take up much space indoors and is suitable for both coffee lovers and gardening lovers alike.
Personalised Coffee Pod Rack
Have a friend who is obsessed with their coffee machine at home? There's a gift for that as well. Personalised coffee pod racks are a thoughtful gift, in both their functionality and personability. They're a great space-saving solution, which will help tidy their kitchen and make their favourite coffee pods more accessible.
Espresso Martini Kits
With a variety of espresso martini kits online, making a cocktail couldn't be easier. Espresso Martinis are one of the most popular cocktails in the world, so why not have a kit to make some perfectly tailored to your friend's coffee tastes. There are a variety of kits available, all with their own unique ingredients and flavours. Our favourites include Tovaritch Vodka and Coffee Liqueur, as well as Hazelnut Liqueur and Amaretto.
Coffee Subscription
A coffee subscription has to be one of the best gifts to consider buying any coffee lover this Christmas.
There are a number of coffee subscription companies out there, all with their unique selling points and in-house blends. For instance, Blue Coffee Box, Origin Coffee, Union Hand-Roasted, Pact Coffee, Dog & Hat, and Perky Blenders, to name but a few.
The beauty of a coffee subscription is far more than keeping your friend stocked up with quality coffee. It's in the discovery of new coffee roasts from regions all over the world, imprinted with their very own unique flavour. This process will broaden the horizons of your coffee lover recipient, exposing them to new coffee roasts, regions, processes, and types - perhaps you'll even introduce them to their new favourite coffee?
The majority of these coffee subscription companies will offer a flexible subscription service, allowing you to purchase a set number of deliveries over a particular period, removing the need for a recurring subscription. This flexibility means that you're able to supply your coffee lover with a month's worth of coffee, or three months, without the burden of a subscription contract tying you in for 6 months, for instance. It also means that your Christmas gift lasts longer than just December, something any recipient will be appreciative of!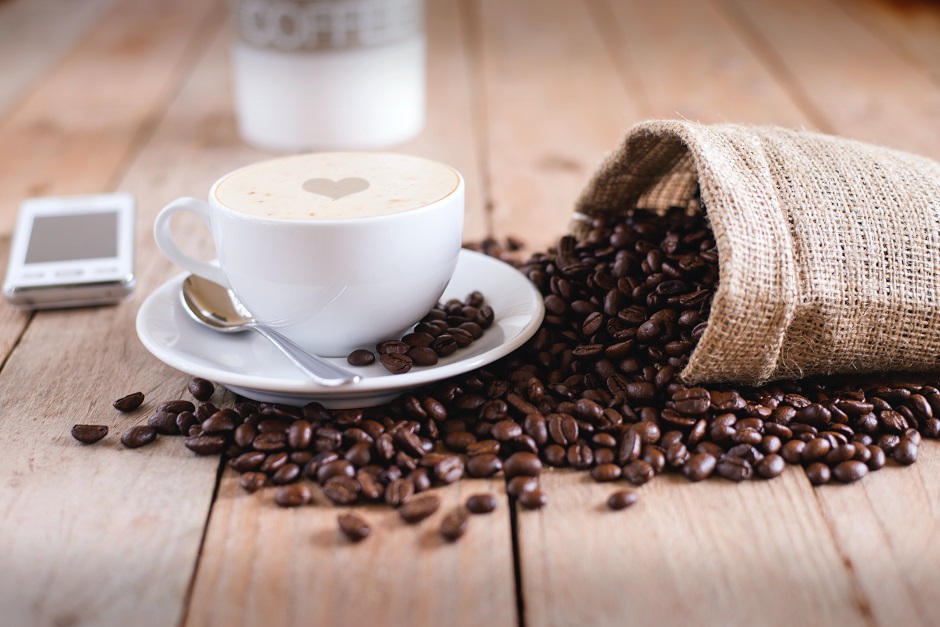 Cafetière (French Press)
A French press is the perfect gift for the coffee lover that will appreciate a more hands on approach to coffee extraction.
The French press is famous for making a full-flavoured cup that doesn't filter out the essential oils (or finely ground solids) the way a paper filter does. It's also one of the simplest ways to make coffee: add grounds, pour in water, wait four minutes, and press the plunger. However, ask your friend or family member first before purchasing them a French press, as it's plausible that they already have one.
Still Struggling?
If you're still struggling for ideas, check out our other blog for another 8 gift ideas for coffee lovers.
If you have any other great ideas, tag us on social media to share the inspiration @nationwidecoffee!