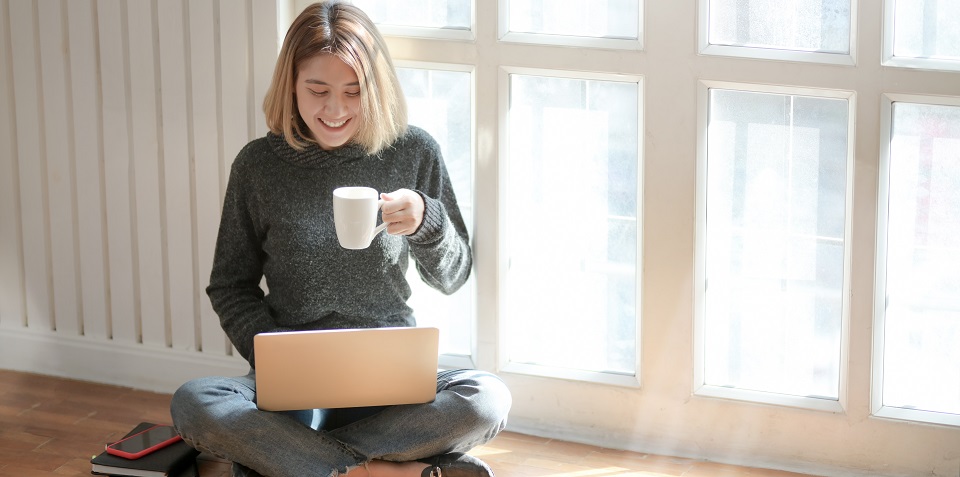 We are in uncertain and unprecedented times, with this pandemic affecting individuals, families and businesses alike. Firstly, we at Nationwide Coffee would like to extend our best wishes to those affected by the Coronavirus and wish them a speedy recovery. We also wish to extend our gratitude to our amazing healthcare, and other public service, workers; you're doing the country proud. We will all get through this together as individuals, families and businesses.
This blog is specifically aimed at coffee shop owners, although it's basic principles can be extended into other catering industries.
Coffee shop owners are facing difficult times, with reduced footfall and custom, many coffee shops have made the difficult decision to close their doors and cease trading during the pandemic in order to reduce costs.
For those businesses that have remained open, trading is still threatened by forced closures in the foreseeable future, in order to limit the spread of the virus.
Coffee shops, faced by these adversities, will have to remain mobile to changing business conditions and diversify in order to retain income that otherwise would have been lost. With face-to-face business coming to an end, for now, the natural direction to take would be to trade online - but how?
There are a number of ways to offer your services online in this current climate - with many coffee shops already offering them. Costa, Greggs and Cafe Nero are all offering an online ordering service, whereby customers can collect coffee with limited social interaction. Costa is heavily investing to improve their delivery capability, in order to be prepared for if shops are forced to close.
An alternative to click-and-collect or delivery services is to create an eCommerce website and begin selling your coffee supplies to consumers.
We're going to walk you through our step-by-step to selling coffee (and other supplies) online.
Determine who you are selling to
As an online coffee brand, you would usually have two main consumer groups: individual buyers and local coffee shops or other business. It's paramount to determine your target audience before determining what products and supplies your brand will sell. Due to the current situation, your target audience will be individual buyers. Whilst cafes may prefer to buy large bags of whole beans so they can grind them fresh daily (as well as to benefit from economies of scale), individual buyers will likely shop for single-serve capsules or smaller bags of whole or ground coffee beans they can use easily at home.
Customers will also have varying preferences when it comes to the flavour and quality of their coffee. Some individuals will prefer rich, dark roasts, whilst others may enjoy caffeinated light roasts. Some coffee lovers will prioritise "third-wave" coffee and want to know the origin and source of their coffee beans, with others seeking organic or fair-trade coffee. Depending on your coffee supplies, you may choose to offer a wide variety of coffee beans, ensuring you're meeting the demands of each customer's individual preferences.
However, oftentimes choosing a niche market for your coffee brand is the best method for narrowing your customer base. Instead of trying to offer coffee that appeals to everyone, you can focus efforts on one group of coffee drinkers. This strategy will allow you to specialise your coffee profiles, marketing efforts and company branding.
Decide what products you want to sell
​
After you know your target audience, you can determine what type of coffee to sell that will best suit their demands. Determine if you want to offer cups for Keurig, pods for Nespresso, coffee beans, or a combination.
During our current situation, it's more likely that you'll want to sell whatever you have in stock. For example, other than coffee beans, syrups are a great product to sell online. Individuals often have their own preferences for syrups and will be looking to stock up over the coming weeks and months.
When deciding what products you want to sell, be sure to look at what others in the industry have online. You will want to offer products that are unique, whilst keeping up to date with current coffee trends.
Convert your current branding to online
No matter how delicious your coffee may taste, a poor or underdeveloped brand image can have a negative impact on your sales. A strong brand image is especially important when selling coffee online, as customers will not have a chance to taste your product before they make a purchase. Bringing your current branding to your online assets is crucial, as it will allow current, loyal customers to identify your shop online and persuade them to continue supporting your business via a different channel.
The name and logo of your coffee business will make your customers remember — or forget — your company. How you package your coffee will also impact how your customers perceive your brand, whether you opt for a bold and bright coffee bag or a classic and timeless design. You may draw ideas from physical branding in your current coffee shop, such as on napkins, plates and mugs.
Create a website and decide on an eCommerce platform
Your website will be your storefront, so you should design it with the same care and thought you would spend decorating your physical coffee shop. Create a website with an appealing and easy-to-use interface so customers enjoy their experience on your website, as well as getting a feel for your company's values. Make sure your website is clean and professional, so customers will be confident in placing an online order. Having a professional and streamlined website will also encourage purchases if users can easily find and buy the products they are looking for. Aim to create a website that loads quickly and is mobile responsive, i.e. looks great on both computers and mobile devices.
Choosing an e-commerce platform is the most important part of having a successful online coffee business. Your site must have a shopping cart feature and allow customers to complete their payment easily online. Popular eCommerce platforms like Shopify, BigCommerce, Magento and SquareSpace make designing an eCommerce site simple, as they provide customisable website designs and an easy-to-use checkout function.
Pricing will differ between platforms, but Shopify is generally the cheapest route for an eCommerce website, with excellent support structures in place as well!
Create a business plan
Whilst it may not be the most exciting part of running a coffee business, creating a written business plan is vital to the success of your company. You may want to create an entirely new plan for your online coffee venture, or if you have an existing plan you may want to just alter it slightly for an online focus.
Your business plan should document all of your initial costs, ongoing expenses and projected sales. Determine your online prices for products and set sales goals. Throughout your online business lifetime, especially during these volatile times, be prepared to adjust your business plan.
It's vital to keep track of your inventory, so you know which products are more popular than others. It should be relatively easy to determine popular products using any of the eCommerce platforms we suggested before. Having this knowledge will enable you to become increasingly efficient with your ordering, reducing wastage. Keeping track of inventory will also be important if shipping was ever obstructed for re-supplies.
Choose a coffee supplier
After you've sold your existing stock, you'll need a coffee supplier to ensure continued product offering to your customers. You may already have an existing coffee supplier who can continue to supply you with your coffee beans. However, if not, there are a number of things to look out for when deciding on a coffee supplier.
Choosing the right coffee supplier is essential to the success of your online coffee business. Your supplier determines how your coffee tastes and impacts the quality of service you can provide your customers. Here are a few things to look for in your coffee supplier.
Quality coffee. If you want your coffee to sell, it has to taste good. A great supplier will provide high-quality coffee that fits your roasting and flavour specifications.

Quick turns. Delivering products quickly will keep your customers happy, but to do so, you must have a supplier with fast turnaround times. Your supplier should fill your orders quickly, so you never keep your customers waiting for their favourite roast.

Low minimums. When you are just getting started in the coffee business, you need a supplier with low minimums so you can afford to get your business up and running without breaking the bank.

Quality service. If your coffee supplier cares about your success, they will give you high-quality customer service. Look for a supplier that is willing to adjust to your company's needs and provide coffee you are proud to sell.
Start creating online content
Creating outstanding content for your website is essential to selling your coffee. Here are a few types of content you will need to create for your online coffee business.
High-quality photos. People want to see what they are buying before they make a purchase, so fill your site with high-quality photos of your coffee. Include multiple views of your coffee packaging and coffee beans, as well as photos of people brewing or enjoying your coffee. Choose images that engage the senses and are aesthetically appealing. When customers can visualise the product in action, they are more likely to make a purchase. Ensure to optimise your images with image titles and ALT text to ensure technical SEO adherence, providing the best chance to rank.

Detailed product descriptions. Including detailed product descriptions is essential to persuading consumers to purchase a product. It will also help consumers differentiate between products, ensuring they make the right purchase decision.

Blog Posts. Blog posts should be used to keep consumers aware of new products launches, sales and business updates. Blogs can also be used for targeted content creation, made specifically to answer individual search queries and drive organic traffic to the website - increasing sales.

Other written content. Use sales copy and other written content to develop your brand voice and share your company's story. Compelling and interesting written content will help customers feel connected with you and your coffee brand, which will lead to more sales.
Throughout the content creation phase, always keep in mind Search Engine Optimisation (SEO), which will allow your website to rank higher in the search engine results page, generating higher levels of organic traffic for your website. Make sure to employ SEO best practices to draw more website traffic, including creating unique and relevant written content, building strong backlinks, optimising for relevant keywords, and including high-quality images. Using SEO services to maximise your site's conversion rate can also be a great long-term investment to grow your online coffee business.
Build your brand online
Building your brand's social media presence is another critical digital marketing strategy to drive organic traffic to your website and subsequently increase sales. Social media platforms such as Facebook and Instagram allow you to engage with your customers and build a stronger brand community. Having a large social media following also benefits your brand by making it appear more reputable and trustworthy.
Provide excellent customer service every time
Building a loyal customer base is essential to the success of your business, as repeat customers provide reliable revenue and can be your most powerful marketing tool. When your customers love your product, they will tell their friends and family about your brand or share your content online. This is what's known as creating a "love affair", whereby customers market your product for free through word of mouth - a powerful tool for those businesses with smaller marketing budgets.
Make sure your company is known for its excellent customer service by quickly filling orders, being flexible to customer needs, and responding to customer complaints with genuine care.
Value your loyal customers
Your loyal customers are one of the most valuable assets to your business. To retain these customers, you should provide incentives that bring them back. Loyalty programs and monthly newsletters are popular ways of keeping loyal customers informed of special deals and discounts.
Building a loyal group of brand advocates will allow your coffee business to grow continuously in the future.
Start selling online today
Starting your coffee business online is an affordable way to break into parallel coffee markets and establish your coffee brand digitally. With hard work and dedication, your coffee brand can grow online and provide you with sustainable revenue.
Understandably, you may have doubts about taking the leap to a digital presence. However, through this diversification, your coffee shop can remain active and profitable. Using our step-by-step, we hope we've made the process more manageable.
Again, all of us at Nationwide Coffee would like to express our deepest gratitude to public service workers who are keeping our country going. We also wish to extend our love to those affected by this pandemic and wish them a speedy recovery back to health.
The coming months won't be easy, but together we'll get through this; as individuals, families and businesses.
Stay safe.