New Year, new you, new café? Every year, an increasing number of new businesses are created in the UK alone. There's a growing market for boutique and independent cafes, that offer individuals a place to socialise and unwind.
If you want to be apart of that growth, there are several steps you should follow, to ensure your new café is a success in 2022.
Budget
Creating a business from the ground up can be an exciting new adventure, but not without equal cost. Premises, equipment, labour – all of these fixed and variable costs quickly add up. In fact, in some instances, costs could be as high as £200,000 before even making a sale.
Despite this, there are a number of options available to budding business owners, in order to raise finance for their venture. Whilst some will be able to finance their venture through personal savings or family investment, the majority will rely on a start-up loan or business loan.
Start-up Loans – the start-up loan company is a government-backed scheme, which offers up to £25,000 at a fixed interest rate of 6% p.a, over a period of 1-5 years. Alongside this, the scheme also offers 12 months of free mentoring to business owners who apply for funding.
Business Loans – Business loans are similar to start-up loans; however, they aren't limited to new businesses. Any commercial business can apply for a business loan, whether its to purchase new machinery or invest in marketing.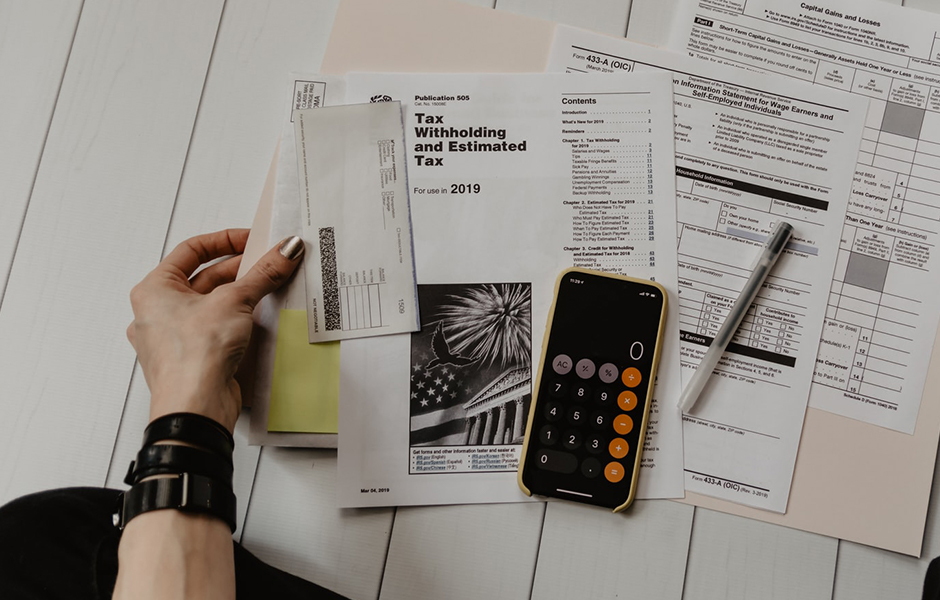 Location
Where you set up your premises is as important as what you offer, how it looks or even the idea behind it. Where you're located will determine how your customers engage with your business and even who your customers are, so it's important you pick somewhere that aligns with your ideal target audience.
Oftentimes, you'll be looking at a central urban location, with plenty of footfall. However, these premises are often smaller, despite the increased rent they incur. Depending on your vision, it may make more sense to pick a more suburban location, to benefit from greater floorspace.
Your Customers
Who are your target audience? Are they young, old, middle aged? Will your café be themed, in order to suit a particular audience? Making sure that your target audience and demographic is considered and aligned with your shop location will grant you the best chance of success.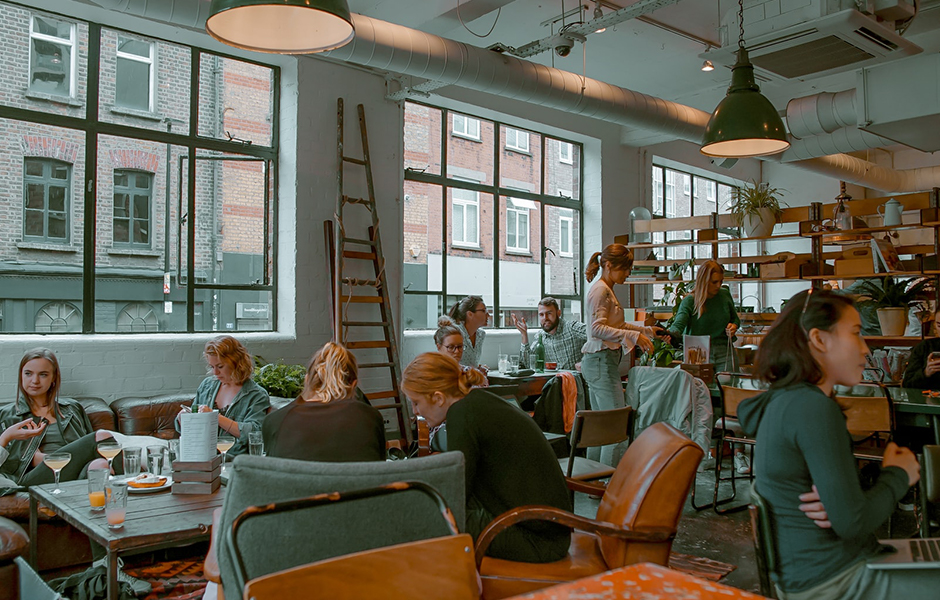 Branding and Logos
Branding is essential for business growth. Your brand represents how customers feel about your business. A good feeling will bring more people in. Strong brand identity, across multiple touchpoints such as Instagram, Facebook, your website, and in-store will encourage people to identify with your mission and return.
Contrary to popular belief, logos shouldn't require 3 months of development and the redesign of the wheel. Think about your location and what you want your brand to be associated with and go from there. You can either create the logo yourself or get a graphic designer to help. For inspiration, visit sites such as Behance and Dribbble.
Coffee Machines
What's a café without a coffee machine? Coffee machines will become the bread and butter of your business, so it's important to ensure that you choose a machine capable of handling commercial demand. Here at Nationwide Coffee, we provide a variety of coffee machines to suit all budgets and requirements. We stock Instant Coffee Machines, Bean-to-Cup Machines and Espresso Machines.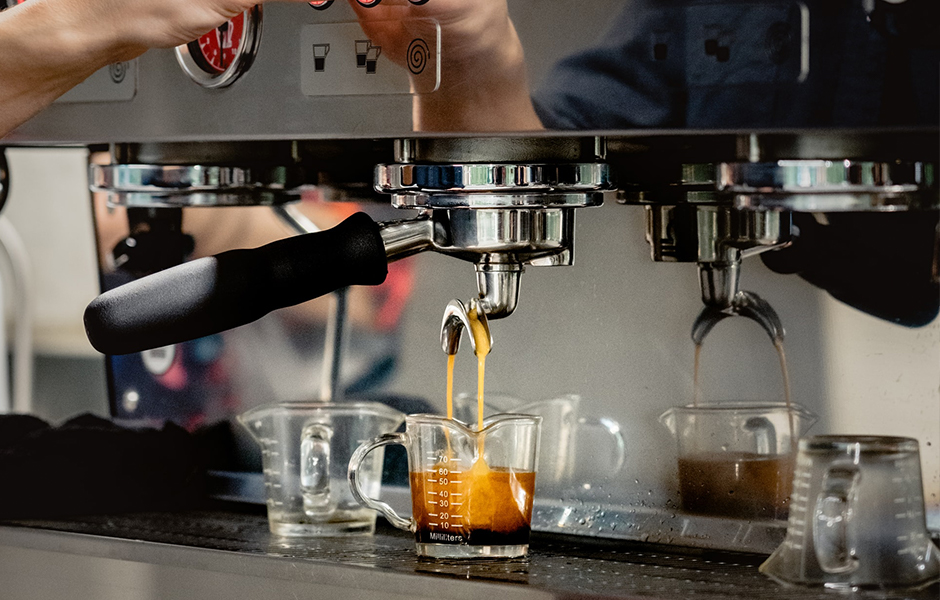 Payment Solution
Your business will need to take payments, in one form or another. Whilst cash is still popular, a card machine is an essential piece of equipment for your café. It's important to choose a card reader that will accept all forms of contactless payment, whether that be Apple Pay, Google Pay or via tapping a card.
Consider investing in a robust EPOS or Electric Point-of-Sale system to track sales, inventory, marketing and even reward programs. A comprehensive EPOS system will allow you to consolidate numerous areas of your business into one system, providing a beneficial overview of your businesses operation. This will increase efficiency, saving you time and money – great for when you're just starting out!
Suppliers
Positive relationships with unique, high-quality suppliers can make or break your business in the early stages.
Firstly, consider the types of coffee that you intend to offer in your café. What origins will there be? What strengths will be on offer? Perhaps choose coffees based off their selling points. Has the coffee won any awards? Is it organic or Fairtrade? Is it locally sourced? These are all characteristics that potential customers could be looking for and provide the perfect opportunity to set yourself apart from the competition. No matter what you choose, make sure to do taste tests, putting yourself in the shoes of your customers.
Aside from all edible supplies, you'll also need to factor in plates and cutlery, for both in-store and takeaway purposes. Additional tableware and décor should be considered if you're intending on offering a unique or upmarket experience.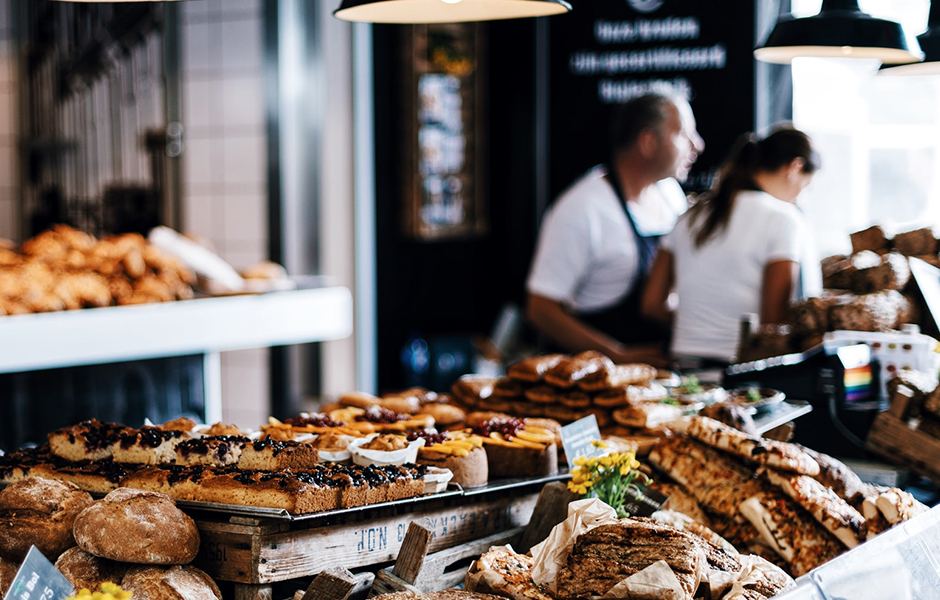 Employees
If you were to ask any experience café owner what their #1 challenge was, it would be hiring and retaining high-quality staff. Starting out, it can be tempting to only focus on experienced, qualified baristas. However, attitude and a willingness to learn can be invaluable in the workplace. Depending on your budget, it can be worth hiring individuals with an eagerness to learn and sending them to undertake barista training, instead of directly hiring an experienced barista, who may not share the same work ethic and attitude.
Before hiring, clue yourself up on all relevant legislation. Employment law covers areas such as: Dismissal and grievances, holiday pay, health and safety, working hours, parental leave, minimum wage, employment contracts and disability/age discrimination. Wrongdoing in any of these areas can be extremely damaging to your business, so learn the ropes or hire HR and accounts professionals to manage this area of the business for you.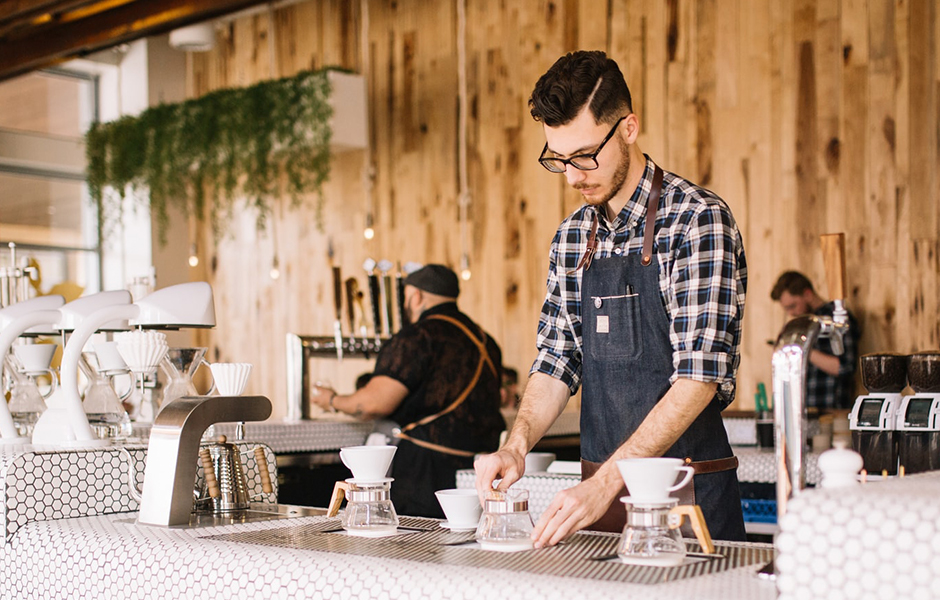 Marketing
Whether you've opened the shop or are still in the process, our advice is still the same. Marketing is important to establishing yourself as a community business and increasing your visibility. Make use of all available channels, whether that be Facebook, Instagram, Twitter, TikTok or your own website.
Create and / or claim your Google My Business listing so that you show up in local search, as well as Google Maps. Consider claiming and / or creating profiles on other local search sites, such as TripAdvisor and Yell.
Consider running a competition during the early stages of your business launch, to increase your following and exposure. Use images and videos to encourage shares and engagement from your audience. When customers come in, ask them to follow your social pages to receive offers, updates, and specials.
Patents and Other Regulations
Make sure you have registered your business on the UK Gov website and have the correct permits.
Register with local authorities, as you will at some point face inspections. A failed inspection is bad for your café in a number of ways. Not only are you endangering your customers, through unsafe hygiene practices, but you could also be closed down.
Ensure that you follow the Food Standards Agency (FSA) guidelines for all food safety standards. Reference the 'Safer Foods, Safer Business' information pack, which will help your business comply with the law and make your premises as safe as possible to the public.
We hope your future café is a success!