An iced coffee usually surges in popularity over the spring and summer months, but they are usually bought in a shop rather than made at home.
But with most coffee shops shut due to the coronavirus pandemic (other than a select few offering drive-through services) many have been wondering how exactly you can recreate your coffee shop favourite, be it from a commercial chain or boutique local.

What you'll need to make your iced coffee
You'll be happy to hear that the list of essentials to make a homemade iced coffee is relatively limited, making this an option for almost everyone.
Here is a list of what you'll need:
Your favourite ground coffee or instant coffee
Your preferred milk (be it dairy or plant-based)
Ice cubes
Sugar (for those of you who prefer a sweeter coffee)
Flavoured syrups (which syrup depends on the kind of coffee you're after!)
A blender (again, depends on what coffee you're trying to recreate)
A container to let the coffee cool in
A glass to serve the iced-coffee in
Cream is optional, depending on whether you want a thicker coffee or not.
How can I make iced coffee?
With a blender:
If you use a blender you can make your own Starbucks-worthy Frappuccino.
Pour a cup of freshly brewed coffee into a blender, adding some crushed ice cubes and around about a quarter of a cup of milk (for one serving).

Add any flavourings if you want to and then blend until thick, around 8-12 seconds.

Serve in a lovely glass and enjoy!
Without a blender:
If you're not a proud owner of a blender, you can still enjoy a (n)ice coffee.
However, you'll need to have some patience as it'll take a few hours from scratch!
Brew your coffee hot (or dissolve granules in hot water) and make it very strong as it'll be diluted with ice and milk.

If you want some, add the sugar before the drink cools down.

Transfer the coffee into a glass container to cool at room temperature for an hour.

Move to the fridge to cool for two hours.

Serve in a tall glass, add a few ice cubes and milk or cream and stir well.
Finishing touches
For those of you who are after the full experience (we're guilty), you'll be wondering where the presentational touches come in.
There are a variety of options out there to set your iced-coffee apart, including decorative glasses and topping syrups of all flavours! The possibilities are endless.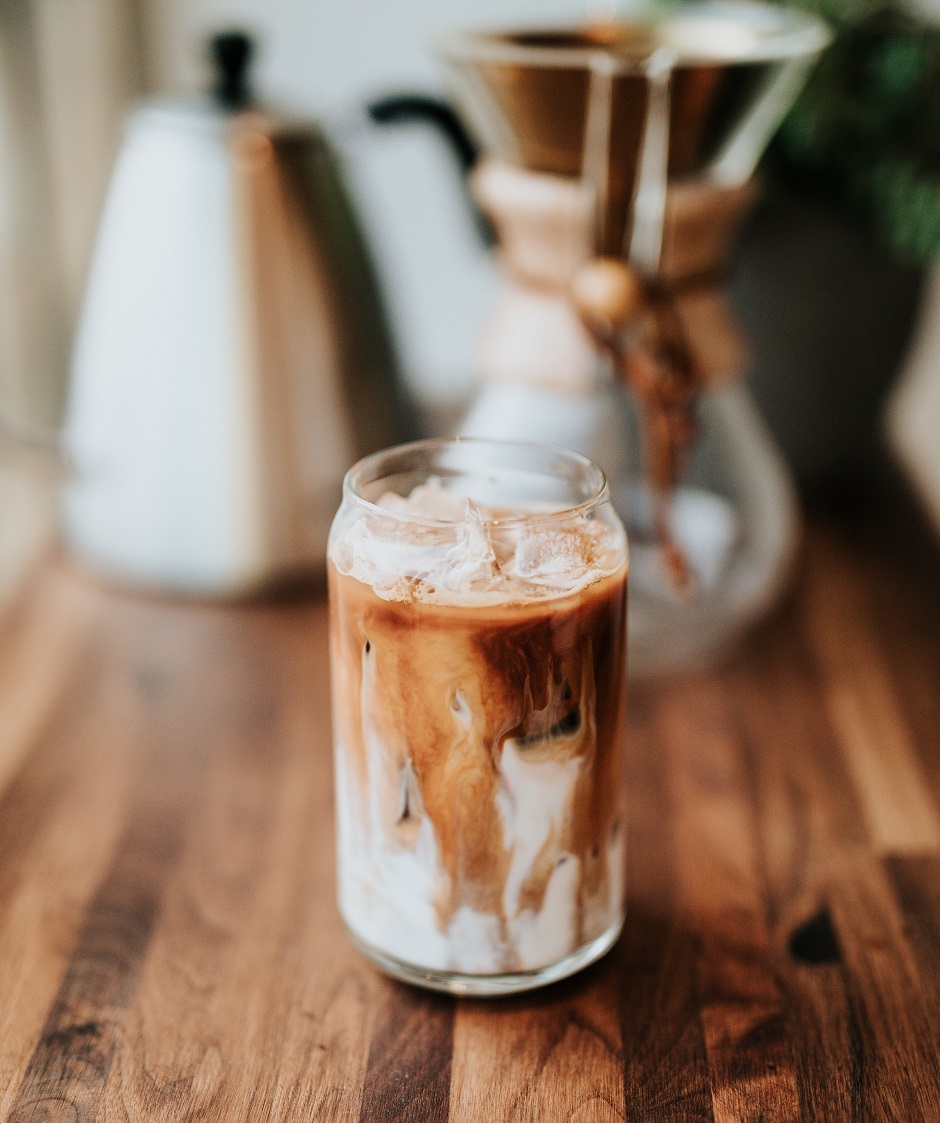 Perfect refreshing drink
And there you go! The most refreshing drink on a hot summer's day, with plenty coming up!
If you follow our guide to making iced-coffee, don't forget to share it, tagging @nationwidecoffee on any social media platform.