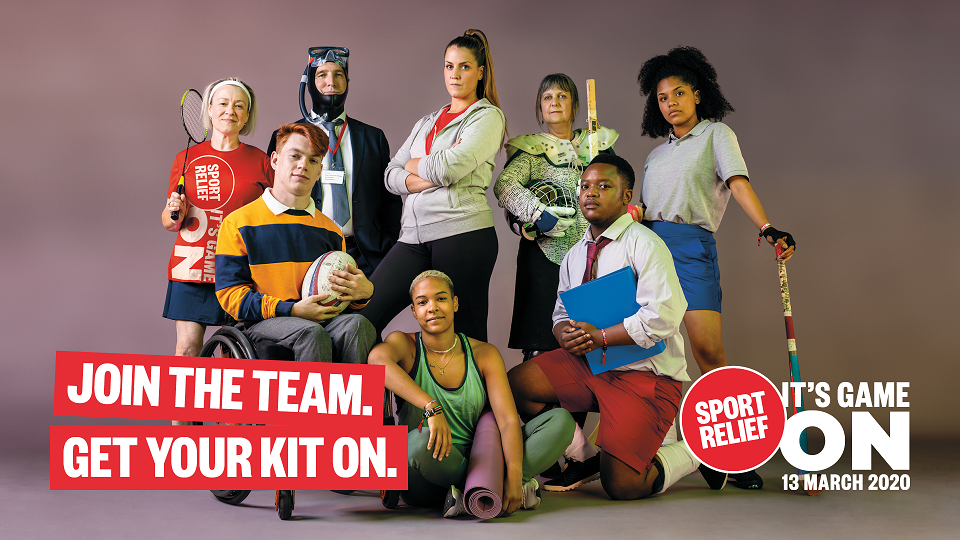 Sport Relief, one of the best known of Britain's charity days, arrives on Friday 13th March 2020. As well as the TV extravaganza, fundraising events happen the length of the land, in schools, businesses, shops and on the streets. Even with fundraising fatigue, Sport Relief holds a special place in the British public's hearts - alongside its sister event, Comic Relief. Since it began, back in 2002, Sport Relief has raised and invested more than £250 million in UK and overseas projects, helping with everything from mental health awareness, providing vital maternal healthcare and tackling trafficking and domestic abuse.
Are you planning fundraising at your business? We think you should be. Whether you're a medium sized organisation with a couple of hundred people on site, or a small, high street coffee shop or sandwich bar, there are ways to make your mark and contribute to the cause. Your efforts can help turn lives and futures around. All through the humble coffee bean or a homemade Victoria sponge.
And what are the benefits to you, the business owner, of getting your coffee shop or company involved in Sport Relief? Enjoyment, sense of self-worth, a boost to the emotional and mental health of you and your team, the chance to meet new people, to raise your profile and to improve public perception of your business. All that on top of improving and saving lives.
Cake sales, fancy dress or dress-down day, office quiz, auctions and even automated payroll donations are just a few ideas you can introduce. What about a percentage of your profits from the office coffee machine – or from your entire coffee shop - going to Sport Relief? If you're struggling to come up with ideas yourself, Sport Relief have put together their own list of potential fundraising activities.
If you haven't been using our coffee shop marketing calendar to plan your marketing activities and celebrations, it's possible you don't have anything ready. Fear not. There's still time, and the Sport Relief website makes it easy to plan fundraising even at short notice.
You might be a little late to order your Sport Relief fundraising pack through the post, but there's masses of other stuff you can download and put into action.
Collection box – easy to print and fold
Cake labels
Sponsorship form – for offline donations and gift aid
Event posters – to publicise anything special you have planned
Plus a thank-you poster to publicly acknowledge your supporters when the day is done
Bunting
Internet, email and social media banners – so you can publicise your support for Sport Relief on your website, Facebook, Twitter, Instagram and more.
We'd love to hear what you've got planned, what you raise, and what positive impact taking part has on your team and business as a whole.