Valentine's Day has almost arrived. It's a time to show your significant other how much you care about them, but it's also an opportunity to display how well you know them. If they're passionate about coffee and you're considering purchasing them something to reflect this, you've come to the right place.
In this blog, we list 8 valentines' gifts that will win over the coffee lover in your life.
Coffee Subscription Box
A coffee subscription is the best choice for a Valentine's Day gift. With a wide variety of different blends, origins and flavours, there's a perfect choice of subscription for your significant other – no matter their preferences.
A coffee subscription box will expose your significant other to new origins, flavours, and varieties of coffee. It's the perfect opportunity for them to discover which coffees they love, and which coffees can be left on the shelf in the future. The best part? Most subscription boxes are flexible, allowing you to change the amount of coffee you receive and how regularly. This allows you to purchase 3-months' worth of coffee for your partner, up to a year!
Examples of subscription boxes are Blue Coffee Box, Union Hand-Roasted, Perky Blenders and Dog & Hat.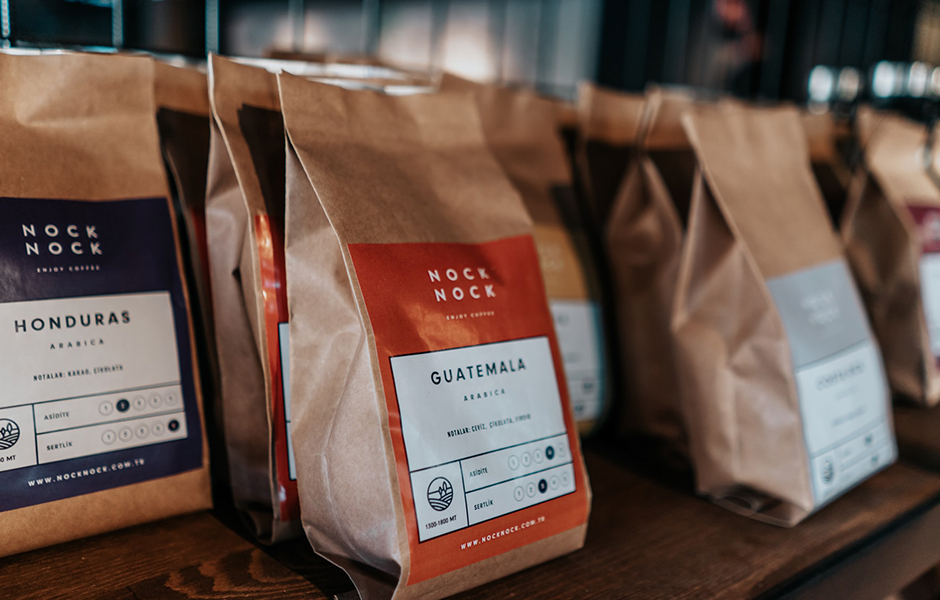 Personalised Coffee Cups
Valentine's gifts should be useful, inventive, or delicious. Having a personalised cup that suits your partner to a 'tea' can brighten your lover's morning. With so much variety of personal mugs online and handmade designs made on sites such as Etsy, there's a huge choice to suit your partner's style and taste.
Coffee Clothing and Accessories
Let the world know your partner loves coffee by showing it off on their clothing. There's a wide choice of clothing to choose from when considering a coffee themed outfit, from t-shirts, jumpers, and coats. However, socks and ties are often a good choice if you're after a 'subtle' nod to their coffee loving personality.
Coffee Skincare Products
Coffee may wake you up in the morning, but it's also busting into the skincare industry. Coffee, and the caffeine within it, can help lighten dark circles and brighten your skin. Brand such as The Ordinary, Skin + Me and Up Circle have developed full ranges of coffee-based skincare, perfect for your partner.
If you wanted to do some DIY to surprise your partner, spent/used coffee grounds can be reused to make the perfect body scrub. Whilst other physical exfoliants are rough, spent coffee grounds are naturally softer. Use these to exfoliate, smooth, and soften skin naturally.
Kinto Slow Coffee Style 5-Piece Brewer Set
If you're wanting to spoil your lover this Valentines, a Kinto 5-Piece Brewer Set is the perfect choice for those who love experimenting with coffee blends at home. This tool will help elevate your brewing experience and create new flavours without the need for plastic or paper filters. This set is entirely made out of walnut, brass, and glass. A perfect gift for your coffee enthusiast.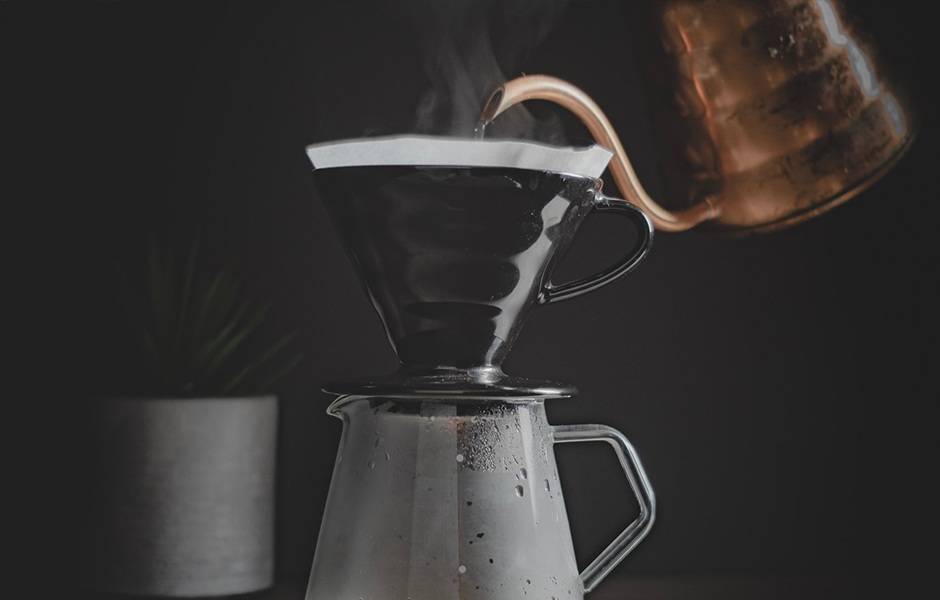 Cold Brew Coffee Gift Set
An eco-friendly and reusable innovative gift set that is perfect for both the coffee enthusiast and the planet. These simple jars with hand sewn cloths as filters help brew the perfect cup of coffee. This set is perfect for both hot and cold drinks. For cold brews, add fresh ground coffee into the filter, fill the jar with cold water and refrigerate overnight and then it's ready for the next day to be enjoyed all day.
Home Coffee Brewing Classes
During the pandemic, many consumers turned to home brewing. It's become a popular hobby amongst many now. Why not allow your partner to invest in this hobby further, by sending them on a home brewing class. Independent cafes and coffee shops across the UK often offer home brewing classes, designed to help elevate the quality of your coffee at home. PS, don't tell your partner this, but it's secretly a gift for you too!
Coffee-based Perfume
The smell of coffee is addictive, so why not smell like it all day? With a handful of companies creating a range of perfumes and aromas for both yourself and your home - why not purchase your loved one some coffee smelling gifts?
Still Struggling?
If you're still struggling for ideas, check out our other blog for another 8 gift ideas for coffee lovers.
If you have any other great ideas, tag us on social media to share the inspiration @nationwidecoffee