Chances are, if you're a business in the market for a commercial coffee machine, you've come across bean-to-cup coffee machines. However, with so many other alternatives on the market, the waters can become muddied, making it increasingly difficult to spot the best option for your business.
In this blog, we'll be looking at what bean-to-cup coffee machines actually are and what benefits they have over other options. Let's get started.
What is a bean-to-cup coffee machine?
Bean-to-cup coffee machines are favoured for their ease of use compared to market alternatives, such as commercial espresso machines, which must be used by a trained professional. This makes them a popular option where self-service is a must. For instance, an office, car dealership or beauty salon environment.
Bean-to-cup coffee machines utilise both fresh milk and espresso coffee beans to produce espresso's, long coffee, cappuccinos and lattes automatically at the simple push of a button. Bean-to-cup coffee machines come with automatic built-in grinders, meaning all you have to do is add beans.
Most commercial bean-to-cup coffee machines are defined by their coffee volume or capacity. For instance, a low volume bean-to-cup coffee machine can expect to make up to 30 cups of coffee a day, with a high volume machine making up to 200 cups of coffee a day!
For many then, the convenience, ease of use and flexibility a bean-to-cup machine provides make this type of machine the perfect choice for their business. Let's take a deeper look at the benefits bean-to-cup machines offer.
Ease of use
As we've mentioned already in this article, possibly the largest selling point of the bean-to-cup coffee machine is its ease of use. This ease of use negates any need for staff training, meaning you're able to start selling coffee sooner and at a lower net cost.
Bean-to-cup coffee machines can produce high-quality coffee at just the push of a button. With their built-in grinder (and oftentimes milk frother), all you need to do is keep the machine topped up with water and fresh coffee beans.
Due to their 'one-touch' coffee-making ability, bean-to-cup machines are perfect for both employee and client-facing environments.
A breeze to clean
Due to their simplistic, and modular, nature, bean-to-cup machines are a breeze to clean. All of our commercial bean to cup machines are designed to be low maintenance and easy to keep clean. Our machines have integrated rinsing and cleaning programmes which run at the touch of a button.
This ensures that your business can continue to supply quality coffee to customers and employees alike, without having to sacrifice time spent cleaning the machine periodically.
Convenience and coffee quality
Bean to cup coffee machines take freshly roasted beans, grind them and brew them to perfection at the touch of a button. Miss out on the queue for coffee as well. With a bean-to-cup coffee machine, your drink is ready in as little as 45 seconds.
Those serious about coffee will understand the importance of freshly ground coffee in relation to coffee flavour, aroma and intensity. The rich flavours that come from freshly ground coffee beans simply cannot be matched by instant coffee. Having a bean-to-cup coffee machine ensures you're offering the best coffee to both your employees and customers, elevating their experience.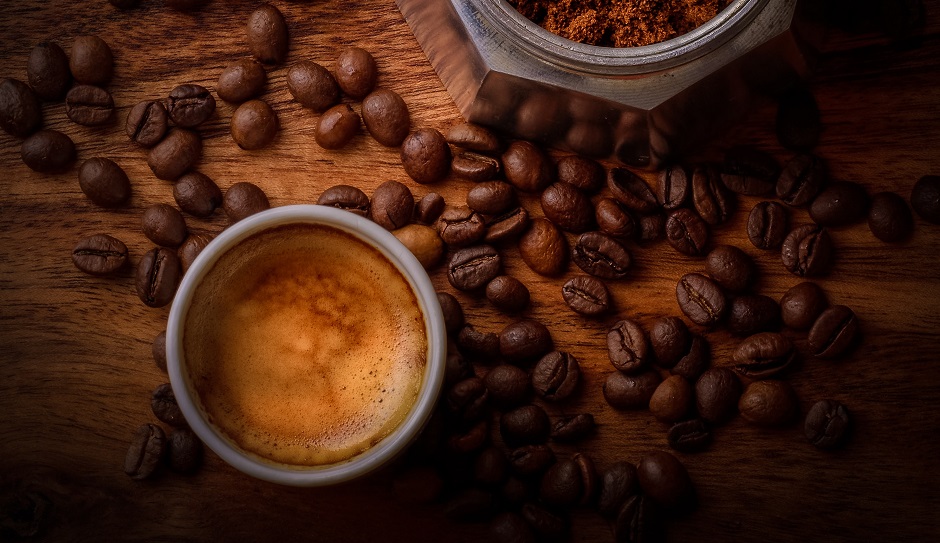 Environmentally friendly
With corporate social responsibility and sustainability gaining greater importance, it's important that your business is taking the correct steps to reduce its impact on the environment.
Unlike other coffee machines, bean-to-cup coffee machines produce very little waste.
For instance, the majority of bean-to-cup coffee machines will have a used grounds container, which picks up the waste coffee grounds. These grounds are completely biodegradable but can be used for a number of positive purposes such as to form the base of compost.
Additionally, unlike other self-service coffee machines, bean-to-cup machines don't use pods, sachets or filter paper. This ensures that no single-use materials are required in the making of your coffee, which will inevitably end up in landfill and pollute the environment.
Cost savings
With some cafes charging upwards of £4 for a basic coffee, bean-to-cup coffee machines are much more cost-effective in the long term. Whilst there may be a significant up-front cost associated with the purchase of the machine, it won't take long to begin returning on your investment.
For those who want to avoid an upfront cost, Nationwide Coffee also offers the ability to lease your bean-to-cup coffee machine. This not only makes the purchase more manageable, but there are positive tax benefits associated with leasing as well.
A versatile option
Bean-to-cup machines represent convenience, quality and versatility, making them the perfect choice for almost all businesses. Whether that be a car dealership, office or hair salon, a bean-to-cup machine will ensure your staff and customers receive high-quality coffee, every time.
Overall, it comes down to the experience you want to offer – because, within your package from Nationwide, you'll receive full training so you, your staff and your customers get the very best from your machine.